Citi India's 'Suvidha' salary account holders will need to maintain a monthly net relationship value of Rs 1 lakh if their salary is no longer getting credited to the Suvidha account due to a change in job.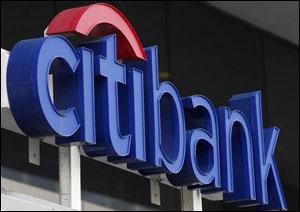 The Suvidha salary account is a zero balance account. The net relationship value is calculated by taking into consideration the balances in savings, current and fixed deposit accounts, investments in mutual funds, loans against securities, home loans, demat holdings and insurance premium.
"We are pleased to inform you that your existing Citibank Suvidha account will be converted into the new Citibanking account...With this change, the Citibank Suvidha savings account will not be available from March 1, 2013. Your account will be converted into the Citibanking account from this date," the bank said in an email notification to its customers.
Citi had introduced the Citibanking account last year. The monthly net relationship value has been fixed at Rs 2 lakh for new clients. But for existing customers, whose Suvidha salary account is getting converted, the bank has decided to allow a lower monthly net relationship value.
"As a special gesture, for your long standing relationship, a lower minimum net relationship value requirement of Rs 1 lakh will be applicable for your Citibanking account," the bank said.
A monthly charge of Rs 500 is applicable if the net relationship value falls below the minimum level. Citi executives, however, clarified that not all Suvidha salary accounts would get converted into Citibanking accounts.
The conversion will happen only for those customers who are no longer getting salary in their Suvidha accounts.
Separately, Citi on Monday announced that it has reduced its base rate, or minimum lending rate, by 25 basis points to 9.5 per cent effective January 10.