Non-bailable warrants issued by a Hyderabad court last week against Kingfisher Airlines chairman and managing director, Vijay Mallya, and other senior officials of the company in a cheque bounce case are yet to be executed.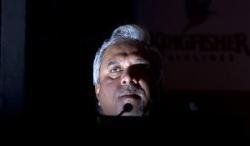 It is learnt that the warrants have not been executed due to non-payment of court fee by GMR Hyderabad International Airport Limited (GHIAL), which has filed the case. According to advocates, the court fee will be a nominal amount.
The reasons for non-payment of the court fee are not known. GHIAL spokesperson, Arun Bhagat, refused to comment on this aspect.
GHIAL had filed four complaints pertaining to four separate cheques. The cheques were issued for payment of Rs 10.5 crore (Rs 105 million) collected from passengers through passenger service fee and user development fee.
Kingfisher senior officials against whom the warrants were issued included the company's CEO Sanjay Agarwal and CFO A Raghunathan. The warrants were issued by the court for non-appearance of the parties when the case came up for hearing for the first time after the complaint was lodged.
The court has posted the next hearing of the case to November 6.