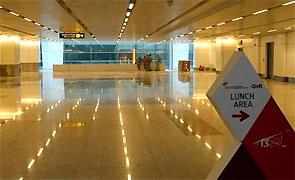 After pursuing an asset-light strategy over the last one and a half years, GMR is now looking at adding more construction projects into its portfolio.

The debt-laden company, which recently won its first railway construction project, is looking at a four-fold increase in its order book next year.

"For a construction project with monthly payment by the client, no investment is required by the group in terms of equity or borrowing.

"Also, the risks are lower as compared to public private partnership projects," said Arun Kumar Sharma, chief executive of GMR Urban Infrastructure & Highways.

The infrastructure development company also has an engineering, procurement and construction arm, which was set up for captive construction of its own projects.

However, it has been winning orders from outside the company as well.

GMR recently won an order to construct a 67-km railway line between Jhansi and Erich Road in Uttar Pradesh.

The project is worth Rs 267 crore (Rs 2.67 billion), in which GMR has a share of Rs 135 crore (Rs 1.35 billion).


It hopes to win more such orders across sectors.
Order preference
"The preference for size of orders is Rs 250 crore (Rs 2.5 billion) and above," said Kumar, in response to a questionnaire.
The company is looking at an order book of Rs 1,000 crore (Rs 10 billion) by next year.
GMR became one of the biggest infrastructure companies in the country by winning two airport projects in Delhi and Hyderabad.
It has even developed airports in Istabul, Turkey.
However, in the last few years, the company like many of its peers, has been burdened by debt and increasing interest costs.
GMR has since been exiting from many big projects, which have finished with their construction phase, like two of its road projects, which recently were monetised.
Earlier, it had exited from a Singapore power plant investment and is also known to be looking to exit a few power projects which have finished construction.