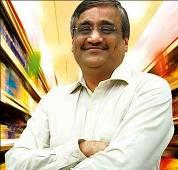 Future Group chief executive officer Kishore Biyani said on Monday a host of global retailers, especially from Asia, are showing a keen interest in entering India.

"A lot of foreign retailers are showing interest to enter India. . . .While global retailers are interested in the hypermarket segment, Asian retailers are are keen on electronics, departmental stores and the home segment," Biyani told PTI.

Biyani's comments come on the heels of the Committee of Secretaries' recommendations for opening up the multi-brand retail sector to foreign investment, with a cap of 51 per cent and a minimum investment of $100 million by overseas players.

The politically sensitive issue will have to be taken to Cabinet for final approval.

He said once the foreign direct investment policy on multi-brand retail is clear, there will be a lot of activity.

"In the next six months, we should see some transactions happening in the sector," Biyani said.

Last week, Biyani had said Future Group may look at having strategic tie-ups with international retailers in the home, electronics and sports segments.

He, however, said his group is not holding talks with any foreign firm at the moment.

Commenting on the progress of the policy, Biyani said: "We are in the final leg of opening of FDI in (multi-brand) retail. . . though there would, most likely, be some riders and conditions for the final nod."

According to him, the conditions being put by the CoS like a minimum $100 million investment by a foreign player and 30 per cent sourcing from domestic small and medium units should not be a challenge.
Image: Kishore Biyani