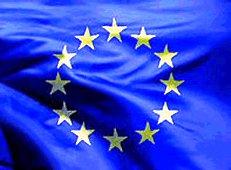 Germany and France have convened another European Union summit next week to finalise a package of comprehensive measures to tackle the eurozone debt crisis as their continuing dispute over the size of the group's bailout fund threatened to block an agreement at a summit on Sunday.

German Chancellor Angela Merkel and French President Nicolas Sarkozy could not resolve their differences over further boosting the European Financial Stability Facility, recapitalisation of European banks heavily exposed to sovereign debts and a partial write-down of Greek government's debts at a two-hour emergency meeting in Frankfurt on Wednesday night.

They will continue their discussions in Brussels on Saturday ahead of Sunday's meeting of the EU heads of state and government and they intended to use the summit to work out the details of a comprehensive package of measures, which could be finalised on Wednesday, a government spokesman said in Berlin.

The two leaders promised a 'comprehensive and ambitious' response to the debt crisis after a telephone conversation on Thursday, the spokesman told journalists.

Thursday's surprise announcement by the euro zone's two largest economies to delay a final decision on a new debt crisis strategy till Wednesday will give Chancellor Merkel enough time to win German parliament's endorsement for any changes to the eurozone bailout fund, which was expanded to Euro 440 billion from Euro 250 billion and given new powers by the EU leaders two months ago.

The EFSF became fully operational only last week after Slovakia ratified it as the last among the 17 nations using the single currency.

Merkel cancelled a policy statement before the Bundestag, the lower house of parliament, scheduled for Friday on Sunday's summit because of continuing disagreement with France and disapproval of the European Commission's draft proposals on strengthening the fund by the budgetary affairs committee of the house.

She will be travelling to Brussels without any parliamentary authorisation to finalise any deals with her EU partners to overcome the 18-month debt crisis.

Sunday's summit was originally scheduled for October 16 and 17, but it was postponed following disagreement between Germany and France.

Germany has been under pressure from France and some other European partners to further increase the size of the EFSF from Euro440 billion agreed on July 21 or at least to endorse a credit leverage mechanism, which will allow it to give credit guarantees of up to Euro2 trillion.

Proponents of the plan argue that further boosting the size of the EFSF will be necessary to support larger Euro Zone economies such as Spain or Italy if they needed a bailout or to protect European banks holding huge Greek sovereign debts if the EU finally decides to write down up to 60
per cent of its debts.
Some economists argue that a financial firewall of between Euro200 billion and Euro300 billion will be necessary to avert a contagion in Europe's banking sector.
Earlier this week, rating agency Moody's had threatened to downgrade France's credit worthiness if its deficit is not reduced.
French banks are already under the scrutiny of rating agencies because of their huge exposure to Greek government debts.
However, German Finance Minister Wolfgang Schaueuble on Thursday iterated his government's opposition to any further increase in its EFSF share of 210 billion euros or to boost the fund's firepower through credit leverage mechanism.
At a meeting of the Bundestag budgetary affairs committee, Schaeuble also rejected a French demand to allow the EFSF to operate as a bank.
By giving the bailout fund a bank licence, it could gain access to funding from the European Central Bank.
Besides the German government, the ECB too is against the French proposal.
Sarkozy had raised this issue at Wednesday's meeting with Merkel in Frankfurt, which was attended also by the outgoing ECB president Jean-Claude Trichet, managing director of the International Monetary Fund Christine Lagarde, European Commission president Jose Manuel Barroso and European Council president Herman Van Rompuy.
They had gathered in Frankfurt on Wednesday to bid farewell to Trichet, who retires at the end of this month after eight years at the helm of the euro zone's central bank.
Mario Draghi, current president of the Italian Central Bank, will succeed Trichet early next month.
Meanwhile, the Greek parliament in Athens on Thursday passed a new package of tough austerity measures in spite of nationwide strikes and violent anti-government protests.
The latest austerity package, which includes new tax increases, reduction of pension and wages and suspension of around 30,000 civil servants, is a condition to receive the next tranche of 8 billion euros from Euro 110 billion financial rescue fund pledged by the European Union and the IMF in May, last year.
The 'troika' inspectors of the European Union, International Monetary Fund and the ECB, who during the past weeks examined Greece's implementation of its agreement with its creditors, have already recommended the release of the latest instalment.