In a temporary reprieve, India will pay for Iranian crude oil in euros through a German bank based in Hamburg, while a permanent solution to the payment issue will be explored at a meeting in Teheran next week.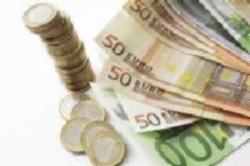 National Iranian Oil Company (NIOC) has a euro account in Europäisch-Iranische Handelsbank (EIH Bank) in Hamburg, which will process the payments made for Iranian crude by Indian companies.

Oil companies like MRPL, Indian Oil and Essar Oil will make payments to State Bank of India (SBI), whose Frankfurt branch will transfer the money to NIOC's EIH Bank account in Hamburg.

"There has been no disruptions in supply since Reserve Bank of India (RBI) issued new payment guidelines. A cargo for delivery on 8th and 9th of this month is currently being loaded in Iran and we have no problems sourcing crude from Iran," petroleum and natural gas secretary S Sundareshan said.

He said a delegation of Indian banks and oil companies, led by a finance ministry additional secretary will be visiting Teheran on January 14-16 to find a permanent solution.

The Reserve Bank of India (RBI) on December 23 said oil and other import payments to Iran will have to be settled outside the existing Asian Clearing Union (ACU) mechanism, which involves the central banks of India, Bangladesh, Maldives, Myanmar, Iran, Pakistan, Bhutan, Nepal and Sri Lanka.

Under the ACU mechanism, imports by the nine nations are settled every two-months, with every member paying for imports after netting out its exports among the union.

P ChidambaramTill 2008, payments under the ACU mechanism was done in dollars but after the United States imposed sanctions against Iran over its suspected nuclear programme, the currency shifted to euros.

The latest RBI directive led to oil firms searching for an alternative European bank which could accept payments on behalf of NIOC.

Industry sources said Iran was ready for rupee payments, but RBI had not agreed.

Payments for Iranian crude in Japanese yen was also not possible as US sanctions prohibit any freight payment for Iranian crude in Japanese currency.

The UAE dirham is also being considered as an alternative currency, but it can also not be a permanent solution as officials in that country strictly monitor payments routed to Iran and may block the payments under US pressure.

The only option remains the Indian rupee, which would be considered in the Teheran meeting next week, sources said.