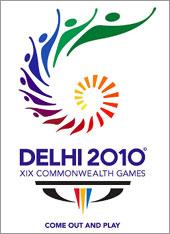 The Commonwealth Games in Delhi is set to make a transition into a preferred platform for doing business with India.
The Organising Committee of the games (CWG-OC) hopes to foster business ties with other Commonwealth nations and is in talks with South Africa, Scotland, Australia and the United Kingdom to sign agreements in the areas of IT, pharmaceuticals and tourism.
It expects to sign six to eight memoranda of understanding with these countries in education, energy, information technology, medical tourism, food processing and environment.
The business promotion is being done by the OC that has partnered with the Confederation of Indian Industry and the Federation of Indian Chambers of Commerce and Industry to launch the Business Club of India.
"The BCI is a legacy of the games and will continue even after the games are over. It is a permanent entity and will not die after the games. We expect trade volumes to increase between India and the other Commonwealth countries," said T S Darbari, Joint director general, CWG OC.
Trade between the Commonwealth countries stands at $3 trillion, while bilateral trade between India and the Commonwealth countries is almost $90 billion. India is the largest member of the Commonwealth and the fourth largest contributor to the Commonwealth budgets.
The consortium aims at marketing the Commonwealth Games 2010 Delhi and promoting business networking.
According to a study by PWC, the CWG 2010 is projected to have an overall economic impact on India amounting to about $5 billion and will generate 2.47 million jobs in a four-year span from 2008-12. Thus, the impact is expected to be larger than Manchester 2002 and Melbourne 2006.
Darbari said Malaysia has evinced interest in collaborating with India on the IT-ITeS front while Singapore is interested in BFSI and Australia in coal, mining and winery.