In an increasingly integrated global economy, countries can no longer afford uncertainty about free movement of skilled professionals, says T S Vishwanath, principal adviser at APJ-SLG Law Offices.
Country positions on the matter of mobility of professionals across markets to provide services is an issue to which companies across the globe may need to pay a lot more attention than what they do at present.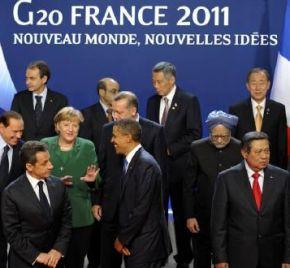 Prime Minister Manmohan Singh had brought this issue to the fore at a G20 summit a while ago when he urged countries to desist from imposing new restrictive measures on movement of professionals till such time that countries decided on an international agreement on cross-border movement of professionals.
Restrictions on free movement of labour can stifle a sector that can contribute to global growth in the years ahead, the Indian prime minister had said.
This issue has to be examined on the basis of the fact that in many sectors in manufacturing, the service sector accounts for nearly 50 per cent of the jobs and many times even value addition.
Therefore, since mobility of professionals is a very important component of services trade, this issue needs a lot more debate and discussion at global platforms--especially where industry has a strong voice.
It is important to appreciate that transnational companies now need to move their officials across continents for various reasons, including for long-term training work. As we all know, many businesses today are spread out globally. Since their offices and clients are present across several countries, they require mobility of their officials.
A report on mobility of professionals points out that "in a modern economy, business organisations with presence in multiple countries should efficiently allocate their human resources at the global level to meet their strategic interests.
Companies generally rely on Globally Mobile Employees (GMEs) to service cross-border customers and to integrate multinational operations, to address skills gap in the local market, or to develop new business initiatives and markets."
A PwC report states that the number of GMEs increased by 25 per cent between 1998 and 2009, and an additional growth of 50 per cent is projected for 2020.
Apart from this, the number of global locations for a single enterprise increased by 70 per cent during that period, while a growth of 50 per cent is expected by 2020.
These figures indicate that organisations are expanding their infrastructure to accommodate more GMEs. Younger employees are more likely to work in other countries in their career, the report said.
Another reason for countries to look at greater movement of professionals across borders is to fill the skill gap, especially in advanced and emerging economies.
Emerging market economies are realising that there is a need to have a high level of skilled professionals if growth is to be sustained and advanced. Developed countries, on the other hand, need to replace their ageing population with younger but equally skilled professionals.
A report by the Boston Consulting Group indicates that in order to sustain economic growth by 2030, the United States will need to add more than 25 million workers.
Western Europe will need to add more than 45 million employees. In other words, in less than two decades, Western Europe will need to attract a workforce the size of the current working population of its largest economy, Germany.
Besides, there is the ongoing debate within the World Trade Organisation, as well as the bilateral and regional free-trade agreements aimed at providing higher market access to service sector professionals to move across borders for providing services.
To take the agenda forward, industry across continents needs to sit together and look at the demand for professionals that is expected to emerge from different countries.
It will be important for industry in the G20 countries to specifically look into this issue, since it will have a big impact on them.
Industry also needs to identify specific sectors in which a skills deficit will arise in different countries and should look at how mobility of professionals can be used to address that problem.
Countries, especially in the developed world, will need to understand that mobility of skilled labour is not just about giving market access to professionals in emerging economies, but it is also about ensuring the availability of skilled people to support industry and economic growth.