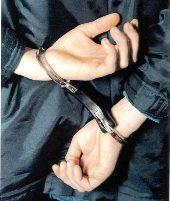 The Finance Ministry said on Thursday fraudsters are impersonating as officials of the Department of Economic Affairs and sending emails with fake government documents to cheat gullible people with false promises of lottery and similar awards.

"It has come to the notice of the Department of Economic Affairs that some organisations/people are sending e-mails attaching forged certificates issued by Ministry of Finance by using the names of officers of this Department, to enable people claim awards/lotteries," it said in a statement.

The ministry, however, did not give details about such incidences.

It asked the public to be careful about such messages and ignore them.

". . .DEA does not issue any certificate to enable people to claim any lottery or award and, therefore, any e-mail or any other
form of messages, in this regard, should be ignored," the statement said.
The Central Board of Direct Taxes, another wing of the Finance Ministry, has also been cautioning people against providing details of their PIN numbers, passwords or similar access information for credit cards, banks or other financial accounts through e-mail.
"The Income Tax Department appeals to taxpayers not to respond to such e-mails and not to share information relating to their credit card, bank and other financial accounts," the message posted on CBDT's website says.
Reserve Bank of India and other sectoral regulators too have been, time and again, warning against providing personal and financial details to unauthorised queries.
These warning assumes significance as a large number of gullible people have fallen prey to such fraudulent e-mails, like lottery offers, and suffered huge financial losses.