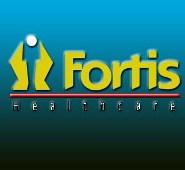 Fortis Healthcare has joined hands with technology solutions provider TotipotentRX Cell Therapy Pvt Ltd, to set up centres of excellence offering cellular therapies and stem cell clinical trials, across select Fortis hospitals.
These centres will undertake stem cell clinical research procedures relating to diabetes, cancer, cardiovascular disease, and neurological ischemia.
TotipotentRX will also set up cGMP laboratories in select hospitals, for processing stem cells before transplantation to patients, Fortis said.
The clinical trials will focus on new regenerative therapies, using promising adult stem cell sources like cord blood, bone marrow and adipose tissue.
As part of the alliance, a stem cell medical board will be created to oversee the medical research programme, ensure execution and monitor the progress following international and Indian ethical guidelines.
The board will also impart training and create awareness around the benefits of stem cell therapy across India.
"This
is in continuation of our effort to bring the latest in medicine to our customers, in a caring environment and at affordable prices.
"We will continue to pursue our vision of clinical excellence, with a focus on distinctive patient care," said Shivinder Mohan Singh, managing director, Fortis.
Totipotent Rx, based in the US, is a leading technology provider to stem cell banks, hospitals, research institution and diagnostic centres that handle such therapies and clinical trials.
India's leading private hospital provider Apollo has established a cell therapy and clinical trial centre in Hyderabad.
The increasing number of healthcare institutions entering into such areas has prompted the Drugs Controller General of India to set up an institutional mechanism to look into the approval and conduct of such clinical trials in the country.
The screening body for such trials is headed by secretary, Department of Health Research.