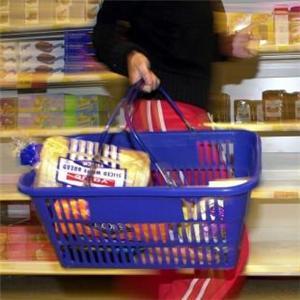 Foreign majors, who were celebrating the retail sector's opening to foreign direct investment a week ago, are now a nervous lot.

A rollback or dilution of the policy is not the only fear these multinationals have; they are also facing upfront political opposition.

Giving a sense of things, a senior executive at a foreign retail chain told Business Standard that phone lines in many of the embassies were constantly ringing.

Countries with interest or presence in India are anxiously watching the developments around FDI in retail.

They are keeping in touch with the various trade chambers and multinational companies to get a blow-by-blow account of the political developments.

There's reason.

French retailer Carrefour, which had last week expressed its commitment to multi-brand retail, had to shut shop for several hours immediately after launching its Jaipur cash-and-carry store on Monday.

Agitation by Opposition parties prompted the retail major to down shutters at its Jaipur outlet, its second in India, even though 100 per cent FDI has been allowed in the cash-and-carry segment for almost a decade now.

An industry representative pointed out that the distinction between cash-and-carry (wholesale) and multi-brand front-end stores is getting blurred in the minds of agitators.

"All they can think of is foreign companies in retail," he
added. The French, known for their cautious approach, are not ready to talk on any issues related to Carrefour's entry into multi-brand in India till uncertainties end.
And, they are not alone. US-based Walmart, too, has withdrawn into a shell.
Over the last couple of days, its cash-and-carry stores in Lucknow and Kota have had to face disruptions and closure intermittently, due to agitation against the government policy on FDI in retail.
In fact, while its Indian partner, Bharti, has been vocal about retail FDI since the Cabinet approval last Thursday, Walmart, having sensed the political mood, has been completely quiet.
Scandinavian home products giant, IKEA, also had to change its plans following the noise over retail FDI.
The company's president and CEO, Mikael Ohlsson, along with other top executives of the company, were in India this week.
Although they had initially decided to call a press conference on Tuesday to announce their plans, they called off the plan hastily.
The company's agencies in India blamed the cancellation on 'arrival re-scheduling', and said the conference had only been deferred.
The truth, according to people in the know, is that the company decided to lie low and may make an announcement on its India strategy later.
Ohlsson is believed to have met some top government officials, including commerce and industry minister Anand Sharma, the man at the centre of it all on FDI in retail.