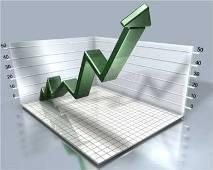 The Planning Commission is likely to bring out a supplementary document detailing the possible scenarios if average annual growth in gross domestic product in the 12th five-year Plan stood at 6-6.5 per cent or 5-5.5 per cent, against 7.9 per cent in the 11th Plan.

The 12th Plan document describes three different average annual growth scenarios – eight per cent, 6-6.5 per cent and 5-5.5 per cent.

Planning Commission Deputy Chairman Montek Singh Ahluwalia told Business Standard an average annual growth of eight per cent in the 12th Plan was possible if difficult steps were taken.

"The reason for my optimism is the production side.

The economy really has the capacity to grow at eight per cent, provided we can take care of some critical constraints, especially in infrastructure, energy, transport, etc," he said.

In the event of partial implementation of some steps (when policies move in the right direction but action is partial), growth would be 6-6.5 per cent.

"The third scenario is a policy logjam, when, for one reason or another, nothing much can be done.

"This would yield 5-5.5 per cent growth," he said.

"We are separately bringing out a more detailed scenario exercise.

"The Plan really focuses on scenario one (eight per cent growth) as the only scenario that would be acceptable, considering the people's ambitions.

So, we are not laying down the details of what the second scenario would be.

From a technical point of view, it merits to say 'that is what we mean'. There is another document that would come soon,"
Ahluwalia said.
He added the target of eight per cent average annual growth rate was ambitious, considering the state of the global economy.
However, he said the scenario of a 'policy logjam' was unlikely. There were various possibilities if growth stood between eight per cent and 6-6.5 per cent, he said.
"Personally, I don't think there is a danger of a policy logjam. But the other two alternatives indicate the range of possibilities.
The difference between 6.5 and eight per cent growth is many more productive jobs being created, a much better performance of the manufacturing sector and many more opportunities for young people, as they graduate from school and college to get into high-paid jobs. It's an outcome worth working for," he said.
Earlier, critics had said though much had been said on what should be done to maintain average annual growth of eight per cent, repercussions of growth falling to 6-6.5 per cent or 5-5.5 per cent had been overlooked.
The supplementary document would specify the effect on every sector of the economy if growth faltered because of a 'policy logjam'.
Ahluwalia said the ability to finance inclusive programmes depended on the rapid growth of the economy. "If the economy grows 5-5.5 per cent, there wouldn't be any money. If it grows eight per cent, there would be a lot of money."
He added the commission's strategy to strive for inclusiveness had two components---one related to growth being inclusive (this would generate more jobs and better support from agriculture, etc) and the other related to inclusiveness programmes, which directly assisted the poor.