Finance Minister P Chidambaram has called a meeting of officials from life insurance companies on September 1. The meeting is aimed at improving insurance penetration and addressing concerns of companies in the sector.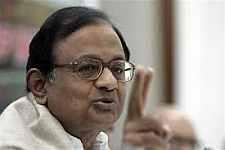 Officials and insurers said the finance minister was seeking suggestions on reviving the sector, deploying long-term insurance funds for its development and protecting the interests of customers, without hurting the interests of insurance companies.

The meeting, to be attended by Life Insurance Corporation and private life insurance companies, is likely to discuss issues such as taxation of life insurance policies and reviving the business of unit-linked insurance policies.

"They have asked for some inputs on how to improve the rate of growth and penetration of life insurance. From our side, we want to raise issues such as faster regulatory approvals for new products, more clarity on tax issues, pension products, open architecture on bancassurance and relaxed licensing norms," said a senior executive with an insurance company.

The insurance companies also want the Insurance regulatory Authority of India to improve commissions for ULIPs. ULIPs, which accounted for about 70 per cent of sales in 2008-09, saw their share in new business premium fall to 15 per cent in 2011-12,
due to regulatory changes and volatile stock markets.
Earlier this month, Chidambaram had stated the mutual fund industry and the insurance sector had turned sluggish, adding steps would be taken over the "next few weeks" to attract more people to invest in mutual funds, insurance policies and other well-designed instruments.
He had also cleared a proposal to increase the foreign direct investment limit in the sector from 26 per cent to 49 per cent. A note on the matter would be sent to the Cabinet soon.
Currently, there are 24 life insurance companies in the country. With a market share of about 70 per cent, LIC dominates the sector.
The penetration of life insurance in India is just about five per cent. In the last two years, the industry saw a severe slowdown, with policy issuances falling eight per cent in 2011-12. First-year premium collections fell nine per cent to Rs 1,14,233 crore (Rs 1,142.33 billion), against Rs 1,25,826 crore (Rs 1,258.26 billion) in the corresponding period last year.
However, in the April-June period this year, the sector recorded a six per cent jump in new business collection at Rs 19,452 crore (Rs 194.52 billion).