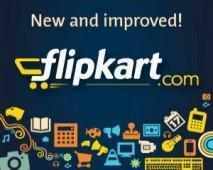 E-commerce major Flipkart said on Wednesday it has raised $200 million (over Rs 1,200 crore) from its existing investors, including Naspers, Accel and Tiger Global.

"This is the largest investment in an e-commerce company in India. This investment validates the belief that our investors have not only in our capabilities as a market leader, but also in the potential of e-commerce in India," Flipkart co-founder and chief executive officer Sachin Bansal told PTI.

Flipkart intends to use the funds for building and strengthening its technology capabilities, bolstering the robust supply chain and developing the talent pool, he added.

Bansal said the investment will help Flipkart make pioneering technology and supply-chain innovations that will help change the face of online shopping.

"This will not only enable us to reach our goal of $1 billion gross market value by 2015, but also help us achieve bigger milestones in the future," he added.

Asked about the investments the company has received till date and the shareholding of the private equity investors,
Bansal declined to comment.
Reports, however, suggest that Flipkart has raised close to $400 million in four rounds of funding so far.
"Each round of funding has come at a strategic point during our growth. Our aim is to continuously improve the shopping experience for customers and provide sellers with a highly scalable platform on which to do business,"
Flipkart.com
Co-founder and chief operating officer Binny Bansal said in a statement earlier in the day.
Flipkart claims to have 96 lakh registered users and that its website receives more than 10 lakh (1 million) unique visitors every day.
It offers products across more than 17 categories like books, apparel, footwear, toys, accessories, sports and fitness and e-Books.
According to a report by global professional services firm EY, strong growth in India's e-commerce industry has prompted venture capitalists and private equity players to take keen interest in the sector investing $305 million in 2011.
India's e-commerce sector attracted $305 million (in 37 deals) from January to November 2011, as compared to $55 million raised from 12 deals in 2010, the report said.