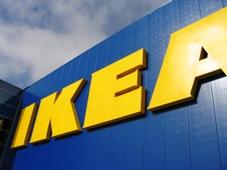 The foreign Investment Promotion Board's decision to allow Swedish furniture major IKEA to set up stores, along with cafes, in India and offer its entire range of products is being seen as a positive signal for investors, including retail majors.

When IKEA chief executive Mikael Ohlsson and Commerce & Industry Minister Anand Sharma had sealed the deal in-principle at St Petersburg, Russia, seven months ago, international investors had taken note.

With FIPB clearing the proposal ahead of the World Economic Forum in Davos, investors are again expected to see IKEA as a test case for entering India, said a government official.

A retail sector analyst with an international consulting firm told Business Standard, "The IKEA case, especially the government's flexibility, is a good signal to large retailers across the world."

It showed if the investment was significant and the company was serious, the government could be flexible, he added.

By flexibility, the analyst referred to the government's decision to relax the guidelines for mandatory sourcing from the small and medium sector.

The government had also changed its stand of not allowing the company's complete product categories, as well as cafes and restaurants within IKEA stores.

Arvind Singhal, chairman, Technopak Advisors, a leading retail consultancy, said approval for IKEA would mean a vote of confidence for the Indian system. "The government has shown maturity in dealing with this proposal,"
he said.
On whether other retail chains would now be encouraged to enter India, Singhal said, "Surely, some more iconic brands will come."
He added if big retail chains such as H&M (Sweden), Uniqlo (Japan), and GAP (US) decided to enter India, it would make a huge difference to the Indian retail landscape. On condition of anonymity, another consultant said so far, people were watching IKEA and the happenings around it.
Through the next couple of months, there would be some activity, at least in the single-brand category, he added.
"The clearance to IKEA, almost as envisaged by the Swedish company, is a clear signal the government wouldn't allow its foreign direct investment decisions to be derailed or even slightly diluted by the various lobbies against it," said a bureaucrat.
He added the speed with which the clearance was given would do more to encourage investors than statements of intent.
Experts say the multi-brand retail segment presents more challenges.
State-by-state clearance for retail chains and the mandatory clause of sourcing 30 per cent from small and medium enterprises were the biggest hurdles, said Singhal. He ruled out huge investments from multi-brand chains in this space in the coming months. Recently, Jaideep Wahi, director (retail agency), Cushman & Wakefield India, had said multi-brand retail chains were expected to focus on deliberation and research, once there was greater clarity on the guidelines.
However, the single-brand retail segment would see action through the year, he added.