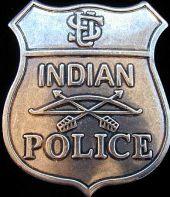 The Gurgaon Police have lodged an FIR against about 60 workers, including union leaders at Maruti Suzuki India's Manesar plant, where one person was killed on Wednesday in a clash between workers and the managerial staff.

The company has in the meantime said the plant will remain closed.

"The management has given some names of union leaders. An FIR has been lodged against around 60 workers," SHO Manesar Om Prakash told PTI.

A case under sections of murder, attempt to murder, causing grievous injuries and damage to properties and other different sections of IPC has been registered against the workers, he added.

Asked if any arrests have been made, he did not comment but said 'some workers have been detained' without specifying details.

"The workers who instigated the violence and committed the crime have been identified and
will soon be arrested," Prakash added.
Worker sources said they would not be going for work till the government intervened and all the culprits were arrested.
The company had said yesterday violence broke out in the evening when a worker beat up a supervisor on the shop floor.
However, the employees union said 'objectionable remarks' by the supervisor against an employee triggered the violence.
The company said on Wednesday in a statement that 'workers at the plant turned violent, attacking and injuring executives and managers in the office premises.
'At least 40 managers and executives are injured, and have been rushed to hospital.
'The attackers also set fire to property and damaged facilities'.
Labour unrest is not a new phenomenon in Manesar plant which mainly produces Swift.
The factory had witnessed three such instances last year causing a total production loss of about 83,000 units.