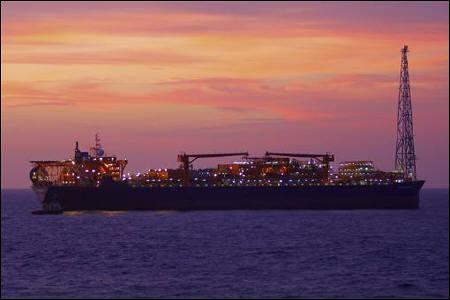 Days after the Cabinet approved doubling of natural gas price from April next year, the Finance Ministry has written to Oil Ministry suggesting setting of a ceiling or an upper limit for the rates.
Also, it wants Reliance Industries, which will be a big beneficiary of rates rising to $8.40 per million British thermal unit, be asked to sell the quantity it has failed to deliver as per its own targets during past three years at current price of $4.2.
The Department of Expenditure in the Finance Ministry this month wrote to the Petroleum Ministry suggesting cap in rates as well as RIL being made to honour its commitment, an official in the finance ministry said. "We have forwarded concerns of the stakeholders to the oil ministry as suggestions," he said.
The Cabinet Committee on Economic Affairs on June 27 approved pricing of all domestically produced natural gas from April 1, 2014 at an average of the prices of imported liquefied natural gas (LNG) into India and the weighted average of gas prices in North America, Europe and Japan.
The price effective for April 1, 2014 is estimated at around $8.40 per mmBtu, double the price of $4.20 for current gas sales from RIL's KG-D6 block. This rate is to change every quarter based on international prices and there are concerns that leaving the formula open-ended may result in prices rising to $10 to 12 in the near future.
The finance ministry suggested that a cap or an upper ceiling be put for revision in rates. Also, it wants RIL to be paid current rate of $4.2 for the quantum of gas it has failed to deliver as per targets.
RIL, which had hit a peak output of 69.43 million standard cubic metres per day from KG-D6 block in March 2010, is currently producing just over 14 mmscmd. This output is way short of 80 mmscmd target for this time of the year.
The output in previous two fiscal years was way behind the target. "RIL should provide outstanding gas at pre-determined price," the official said.
The new pricing formula, which is based on suggestion made by a panel headed by Prime Minister's economic advisor C Rangarajan, will be effective on April 1, 2014 for a period of five years, with the price to be revised quarterly using the approved formula.
The price for each quarter will be calculated based on the 12-month trailing average price with a lag of one quarter (i.e. price for April to June 2014 will be calculated based on the averages for the 12 months ended December 31, 2013).