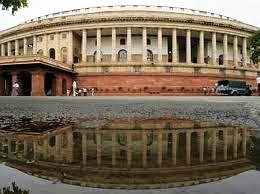 FinMin to pitch for upgrade from Japanese agency Vrishti Beniwal in New Delhi
Amid fears of a downgrade from ratings agencies, the finance ministry is gearing up for a visit of Japan Credit Rating Agency officials on September 6.

The ministry might pitch for an upgrade by assuring the Tokyo-based agency economic revival was on track and investments would pick up with faster clearance of projects.

In its previous rating, the agency had assigned India the lowest investment grade.

As Japan is one of the biggest investors in India, primarily in infrastructure projects, the government would tell JCR the fundamentals of the economy were strong and both the current account deficit and fiscal deficit targets would be met, while GDP growth is expected to pick up from the July-September quarter.

JCR, established in 1985, is not among the top three credit ratings agencies of the world but its visit holds significance because of the Japanese investment in India.

"They are coming as part of annual interactions. . . We might pitch for an upgrade.

"Whatever turmoil you saw, that was only in the last one month. "Things were stable before that and the stability is returning again," said a finance ministry official, who did not wish to be identified.

The ministry is likely to tell JCR the subsidies would be kept under the budgeted levels, inflation tamed, and infrastructure projects given a boost by removing bottlenecks.

On November 30, the agency had given BBB+ rating to India with a stable outlook.

The ratings denote creditworthiness of the government's long-term debt issues and a BBB rating means the lowest investment grade.

A downgrade would push Indian government's bonds into the junk category.

"The ratings reflect the strong growth potential of the Indian economy, its stable financial system, and external debt and foreign exchange liquidity position, which has still been maintained at sound levels.

"The ratings are constrained mainly by the country's inflation rate at a high level, continuing weakness in its fiscal position and inadequate infrastructure," JCR had said while giving its last rating.

This time, the situation has changed with high CAD and a falling rupee becoming bigger problems than the fiscal deficit.

Finance Minister P Chidambaram had assured the CAD and the fiscal deficit would be contained at 3.7 per cent and 4.8 per cent of GDP, respectively, in FY14 from the record 4.8 per cent and 4.9 per cent in FY13.

Three big credit rating agencies -- S&P, Fitch and Moody's -- have also put India in the lowest investment grade, with the first one maintaining a 'negative' outlook and the latter two 'stable'.

All three had visited the finance ministry earlier this year in April and May, but have not changed their ratings after the latest review, barring Fitch which revised the outlook from 'negative' to 'stable' in June.