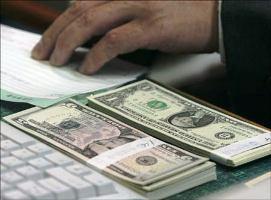 With at least three big-ticket stake sale plans lined up over the next few weeks, the Centre's divestment drive is set to get a boost.

Bankers claim they have received good response to the roadshows held abroad for Coal India, IndianOil and PowerGrid.

Coal India will be the first to hit the market with a five per cent dilution of Indian government's 90 per cent stake in the company.

PowerGrid's Rs 7,500-crore (Rs 75-billion) stake sale will take place by the first week of December, while IndianOil divestment will take place by mid-December.

In his Budget announced in February this year, finance minister P Chidambaram had set an ambitious target of Rs 55,000 crore (Rs 550 billion) by selling part of the government's stake in public sector units.

However, the target is far from being met due to volatility in the Indian currency.

Bankers hired by Indian government are now meeting investors across the world to gauge their mood.

"We have received positive response from investors abroad and there is a demand for Coal India and IndianOil paper," said a banker close to the development.

Not only have the shares of these companies gone down substantially, a weak rupee will help foreign investors to buy shares in these companies, bankers say.

The roadshows were held in Singapore, Hong Kong, the UK and Germany.

"As long as the government leaves something on the table for the investors, they will be keen to invest," said the banker.

"All meeting halls were full of investors abroad, thus showing that there is a demand for the company's shares."

Investors are also enthused by the fact that Coal India shares, which closed at Rs 272 on the BSE
exchange on Wednesday, are down five per cent in the past month.
The stock is down 23 per cent since January this year even as the BSE Sensex was up seven per cent during the same period.
A five per cent stake sale will help the government raise close to Rs 8,600 crore (Rs 86 billion).
According to bankers, typically, shares of a company slated for divestment falls sharply as investors try to take advantage of a discount, which the government offers before the offer opens.
Roadshows for IndianOil to sell 10 per cent of the government stake is also on.
The government plans to raise close to Rs 4,900 crore (Rs 49 billion) as of Wednesday's closing of Rs 201 a share.
"Both Coal India and IndianOil are large-cap names and their fundamentals are strong.
"Hence, it will not be a problem selling the issue," said a banker.
IOC is also down 25.5 per cent since January this year and FIIs are keen to invest in the company, bankers said.
The follow-on offer of PowerGrid Corporation will open in the first week of December to raise close to Rs 7,500 crore (Rs 75 billion).
The government will divest four per cent of its 68 per cent stake.
It will also issue fresh equity of 13 per cent of existing capital.
PowerGrid is also down 19 per cent since January this year.
Bankers say the government's stand on selling its residual share in Hindustan Zinc and Balco worth Rs 24,000 crore (Rs 240 billion) is important as it will help it meet its divestment target.
However, the controversy over the mines ministry's objection that the HZL sale can take place only after the approval of Parliament is delaying the process.
The reason why Vedanta is keen to buy government's stake in the company is that it will get access to cash worth Rs 21,000 crore (Rs 210 billion) on HZL's balance sheet.