A host of Foreign Institutional Investors (FIIs) on Thursday met Finance Minister P Chidambaram and are believed to have discussed the economic issues and investment climate.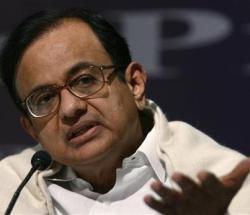 "FII's met me and I updated them on where we see economy going and what steps we are taking," he told reporters after the meeting.

Among those who attended the meeting with the minister include representatives from Bank of America Merrill Lynch, Blackrock, Goldman Sachs and private equity fund T Rowe Price.

The meeting with foreign investors assumes significance in the backdrop of the host of reform initiatives being undertaken by the government to attract investment. Besides, the government is also trying to address the problem with the regard to implementation of General Anti-Avoidance Rules (GAAR).

In view of widespread concerns by foreign investors, the government had earlier postponed implementation of GAAR, which was introduced by the then Finance Minister Pranab Mukherjee in his Budget for 2012-13
to check tax evasion.
The government had appointed the Parthasarathi Shome headed committee to give its views on implementation of GAAR. The committee in its draft report had suggested postponement of GAAR by three years till 2016-17 and abolition of capital gains tax on transfer of securities.
The final report of the Shome Committee is presently under consideration of the government.
Despite the concerns, FIIs have been net buyers and have invested over $18 billion so far in the current year.
Chidambaram after taking charge of Finance Ministry in August had initiated a host of reform measures including relaxing FDI norms for retail, insurance and pension sectors.
Later in the day, Chidambaram left for South Korea to participate in the India-Korea ministerial meeting. From there he will go to Mexico to attend the G-20 meeting of Finance Ministers and central bank governors.