Ratings firm Fitch on Thursday said relaxing the foreign investment norms in the retail sector will improve operational efficiency of retailers besides improving their credit profile.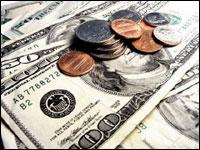 "The liberalisation of Indian retail is likely to positively impact the credit profiles of Fitch-rated retailers through equity injections, leading to improved liquidity and a deleveraging of their balance sheets," Fitch Ratings said in a statement.

It said equity injection by foreign retailers is likely to improve the capital structure of their Indian peers, to help part-fund future capex requirements.

Also it would provide them with access to best practices towards sourcing and working capital management, in turn improving liquidity over the medium- to long-term, it
said.
"It will take international companies that are not in joint venture with existing Indian retailers two years for most of their new stores to achieve normalised sales, to break even and, consequently, to create meaningful competition in the form of pricing and discounts," Fitch Corporates team director Tahera Kachwalla said.
Fitch expects international retailers, especially in the hypermarket format, to establish their footprint over the next one to two years, provided that political issues associated with the liberalisation move have been resolved.
Last week the Cabinet approved the 51 per cent foreign direct investment (FDI) in multi-brand retail and removal 51 per cent cap in single-brand retail.
The government's decision to permit FDI in multi-brand retail has created political turmoil that has disrupted functioning of Parliament for 8 days.