Following the relaxation of Foreign Direct Investment (FDI) norms in retail, India is expected to see an investment of over Rs 40,000 crore (Rs 400 billion) in multi-brand segment and the organised market is likely to grow to Rs 4,80,000 crore (Rs 4.8 trillion) by 2016-17, a report said.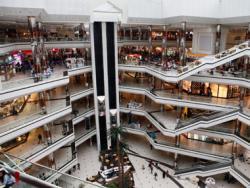 According to a joint report by industry chamber Assocham and private sector lender Yes Bank, major foreign players are now expected to create positive atmosphere for farmers, suppliers, consumers, economy and the enterprise itself.
"The opening up of FDI (up to 51 per cent) in multi-brand retail segment is expected to bring in an investment of over Rs 400 billion and open up huge opportunities for farmers, in industry and consumers," the report 'FDI in Retail - Advantage Farmers' said.
FDI in retail is expected to bring in adequate infrastructure creation, efficient management of supply chain, controlled food inflation, better product offerings and new job creation, it added.
"Like any other sector, organised retailing has been facing major challenges on account of getting the requisite talent and skills, multi licence regime, an inefficient supply chain with numerous intermediaries and lack of basic infrastructure," the study said.
Bringing in more FDI, increasing affluence among urban consumers, growing preference for branded products and higher aspirations among youth will drive huge growth in organised retail segment of the country, the study said.
"Organised retail is expected to grow faster than total retail at 24 per cent by 2016-17 as compared to 15 per cent growth of total retail during the same period," it added.
As per estimates, overall retail market is likely to become Rs 47,00,000 crore (Rs 47 trillion)  in 2016-17 from Rs 23,00,000 crore (23 trillion) in last financial year.
The organised segment is estimated to grow to Rs 4,80,000 crore (Rs 4.8 trillion) by 2016-17 from Rs 1,60,000 crore (Rs 1.6 trillion) in 2011-12, the joint report said.
"Among the traditional grocery retailers, kirana stores will continue to be the largest contributor to value share by 2016, expected to account for a 61 per cent share of constant value sales... Modern grocery retailers as a whole would grow at a compound annual growth rate (CAGR) of 11.7 per cent between 2011 and 2016 as compared to 8.2 per cent for traditional grocery retailers," it added.
In terms of number of outlets, independent small grocers will account for 74 per cent share in 2016.
"Hypermarkets are expected to see the fastest growth between 2011 and 2016 with a CAGR of 13.4 per cent and 87.4 per cent in absolute terms," it said.
Last month, the Indian government notified FDI in multi-brand retail, allowing multinational companies to invest up to 51 per cent for opening stores in 10 states and union territories, which have so far agreed to implement the decision.