Foreign direct investment (FDI) in India registered its second consecutive decline in February, 2011, dipping by 30 per cent year-on-year to $1.2 billion in the backdrop of financial turmoil in Europe.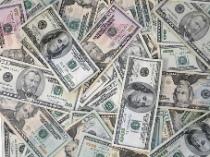 In February, 2010, India attracted foreign direct investment (FDI) worth $1.7 billion. During the 11-month period from April, 2010, to February, 2011, FDI inflows into India declined by 25 per cent to $18.3 billion, which makes it imperative for the country to fine-tune its policies to attract overseas investment.

The country received FDI worth USD 24.6 billion during the April-February, 2009-10, period.

"The numbers are bad. We will not be able to touch last year's FDI figure," an official told PTI, adding, "The government needs to take the matter seriously and initiate steps to boost investors' confidence.

"Feeling the impact of the turbulence that battered the global economy in 2009-10, India's FDI dropped to $25.88 billion during the fiscal from $27.33 billion in the previous financial year.

"This year is not good for FDI. The global economic recovery is very fragile in European economies. India needs some policy actions to boost the FDI," CRISIL Principal Economist D K Joshi said.

On its part, the Department of Industrial Policy and Promotion (DIPP) has initiated steps to streamline the FDI procedures, including consolidation of all rules and regulations into a single document.

In January, FDI plunged by 48 per cent vis-à-vis the corresponding month of the previous year to $1.04 billion.

The sectors that attracted FDI include services (financial and non-financial), telecommunications, housing and real estate, construction activities and power.

Countries including Mauritius, Singapore, the US, UK, Netherlands, Japan, Germany and UAE are the major investors in India.

As far as FII inflows are concerned, in February, foreign institutional investors pulled out $721.33 million, whereas they invested $ 946.21 million in the same period last year.