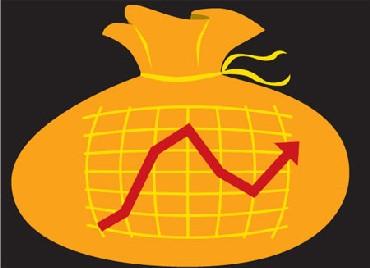 Giving a reform boost to the commodity futures market, the government on Thursday cleared a Bill that seeks to provide more power including financial autonomy to regulator FMC and introduce new categories of products.
"The Cabinet has approved the Forward Contract Regulation Act (FCRA) Amendment Bill. It will give more teeth to FMC. Farmers will also be benefited," Food Minister K V Thomas told PTI.
The FCRA Amendment Bill, introduced in Lok Sabha in December 2010, is expected to come for the passage in next session of Parliament, he said.
The amendment Bill seeks to give financial autonomy to Forward Markets Commission (FMC) by allowing it to levy fee for generating revenue and hire professionals to strengthen human resource and research capabilities.
The other salient features of the Bill include setting up of an Appelate Authority to guard against arbitrary regulatory decisions, introduction of products like option and weather/rainfall derivatives and penalty hike on defaulters to Rs 50 lakh from the existing Rs 25 lakh.
The Bill also seeks to increase number of members of the Commission from four to nine and also raises the term of members and chairman from 60 years to 65 years.
The definition of commodity derivatives has also been amended. The bill has provision to give power to the Centre to issue direction on the matter of policy in order to supercede the FMC if need arise, sources said.
Hailing the decision, leading commodity bourse MCX Managing Director and CEO Shreekant Javalgekar said: "It is a major push for much needed policy reforms in the commodity market. This Bill, once approved, will bring the Indian commodity trade at par with global practices."
The Bill is vital for further development of commodity futures market, which touched Rs 181 lakh crore last fiscal from participation of 21 bourses.