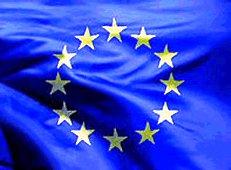 A special summit of the European Union leaders in Brussels to reach a deal on its next seven-year budget appeared heading for a collapse after their negotiations got bogged down on Thursday night in a dispute over plans to boost the budget.

Summit host, European Council president Herman Van Rompuy, adjourned the meeting till mid-day on Friday.

This is after day-long bilateral discussions among the EU leaders, a series of meetings with the EU executive and a joint meeting failed to bridge the deep divisions between those demanding significant spending cuts and those supporting the plans to increase the budget.

The European Commission in its draft budget had proposed a five per cent hike to more than Euro1.09 trillion ($1.35 trillion) for the period from 2014 to 2020.

German Chancellor Angela Merkel, who is among the leaders seeking a reduction in the draft budget, expressed doubts whether an agreement can be reached  at the two-day summit.

She indicated that another summit may be needed, possibly at the end of this year or early next year, to clinch a final deal.

"It is quite possible that a second round will follow," she told journalists as she left the meeting.

Rompuy presented to the EU leaders a revised draft budget, which envisages cuts of 80 billion euros to the European Commission's proposal, bringing down the total allocation to Euro1.011 trillion ($1.25 trillion).

But, this
was unacceptable to British Prime Minister David Cameron, who has been leading the opposition to budget increase.
He has been demanding at least a Euro200-billion reduction to the original proposal of the commission.
He had threatened to use his veto if the meeting decides to increase the budget.
Cameron also insisted that Britain wants to keep the budget rebate it has been receiving since 1984 to compensate for its contributions to the EU coffers.
Britain and Germany are among the group of countries, which pay more than what they get from the EU.
They have banded together with Austria, Denmark, Finland, the Netherlands and Sweden to demand cuts in the budget.
These countries have argued that the EU cannot hike its budget and step up  its spending at a time when nearly half of the EU's 27 member nations are implementing painful austerity programmes.
The next EU budget should match the spending cuts in the national budgets, they said.
They are opposed by the so-called net recipients, Poland and other east European countries as well as the struggling euro zone nations such as Greece and Portugal, which receive more than they contribute.
This group strongly supports the commission's plans to increase the budget and vowed to prevent any plans to reduce it.
France and Poland, which have large agricultural sectors, have been opposing cuts in support for the EU's Common Agricultural Policy, the EU's farm subsidy programme, which traditionally accounts for the largest share of assistance.