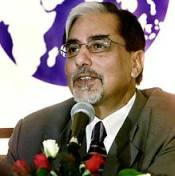 The Essel group would invest close to Rs 500 crore (Rs 5 billion) in the next five to seven years to expand operations under its education portfolio to take the number of schools to 300, a top company official said.
"Over the next five-to seven years, the group will invest about Rs 500 crore (Rs 5 bilion) in setting up 300 schools, which will be a combination of group owned and franchise models," Subhash Chandra, chairman, Essel group said after announcing setting up of 50 schools under Zee Learn brand across India.
The group has already invested Rs 100 crore (Rs 1 billion) of the proposed Rs 350 crore for these 50 schools, some of which would be owned by Essel and the others through franchisee models, he said.
"For taking the 50 schools to 300 by 2015, the group will invest Rs 500 crore," he said. he said the investments also include the Group's first University being set up in Uttaranchal.
"The group started construction of Himgiri Nabh Vishwavidyalaya at Uttaranchal on 60 acres and it will open its doors by end of 2011", he said.
Subhash Chandra said the education group's turnover as of march 2010 was Rs 100 crore and is expected to reach Rs 800 crore (Rs 8 billion) by 2015.
He said ETC Networks Ltd (education division of the Group) would be merged with Zee Learn to form a new entity.
Under the proposed 300 schools, the Group has a vision of targeting one million students in the next five years, he said.
Zee Learn CEO Sumeet Mehta said all the 300 schools would be affiliated to Central Board of Secondary Education (CBSE). Two hundred of them would be set up under "partnership mode."
He said the South Zone alone would have 100 schools over the next five years in addition to 16 at present.