Essar Oil has received another setback after the Supreme Court rejected the company's 125 per cent sales tax deferment benefit claim on its investment in the Vadinar refinery project in Gujarat.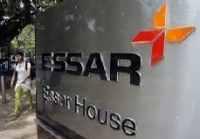 A tribunal has ruled against the city-based entity in a case relating to its around Rs 3,013-crore (Rs 30.13 billion) insurance claim for damages sustained by its refinery during a cyclone in 1998.

As for the verdict, Essar Oil said the company was currently examining its "voluminous" content, adding it would explore further legal options.

"Prima facie it appears that the Arbitral Tribunal has not dealt with certain issues that were put forth during the hearing," according to a spokesperson of the company. "The verdict has no impact on our business, since the claim amount has never been accounted for in Essar Oil's books."

The company had, in 1996, drawn an insurance policy with state-run United India Insurance Co. The same year, United India Assurance issued a policy to Essar Oil that provided the company a cover against all risks to its assets including advance loss of profit.

Essar Oil filed a claim after a tropical cyclone in 1998 caused damage to its under construction refinery at Vadinar, a small coastal town located in Jamnagar district.

After the amicable settlement talks failed, parties agreed for settlement through arbitration route. Essar Oil has now received interim award from the Arbitral Tribunal, allowing the company's claim for material damages and disallowing the claim for ALOP (advance loss of profit).

An ALOP policy generally pays for the actual loss of gross profit incurred during the period of delay, starting from the scheduled date of commencement of commercial operation up to the actual date of start of commercial operations, subject to a time excess and indemnity period selected. A period refers to a length of time for which benefits are payable under an insurance policy.

The Supreme Court ruling on the sales tax deferment scheme weighed heavily on the full-year results of Ruias-led Essar Energy. It said it had taken a $970-million exceptional adjustment in its 2011 financials to reflect a reversal of the sales tax benefit.

The company reported a net loss of Rs 2,841 crore ($568.2 million) for the full year, compared with a profit of Rs 1,241.5 crore ($248.3 million) a year ago. It said profits were also badly impacted by the rupee's 13 per cent depreciation against the dollar since August 2011.

Essar Energy Plc's Chief Executive Officer Naresh Nayyar said the company was disappointed that the apex court set aside an earlier decision of the High Court of Gujarat which enabled it to benefit from a sales tax deferment scheme.

"We are seeking a review of this decision. We are also engaged in discussions with the Gujarat govt regarding repayment of the amount due in instalments," he told a conference call.

The company has already filed a review petition.

"We have $380 million available through Essar House and Essar Oil. We are in the process of arranging a new corporate loan facility," Nayyar added.

In addition, Essar Oil has announced a proposal to issue $600 million worth of fresh equity over next 12-15 months.

This will improve the networth and liquidity of Essar Oil and also increase the public holding of Essar Oil shares to around 25 per cent, in line with Sebi requirements.