In a huge setback to the Ruias-led Essar group, the Supreme Court on Tuesday asked the company to pay sales tax dues worth around Rs 9,000 crore (Rs 90 billion) to Gujarat.

Gujarat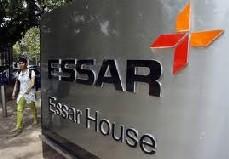 Chief Minister Narendra Modi will be answerable for continuing his party's policy, formed during Keshubhai Patel's regime under which the Essar group received illegal benefits.

The judgement is the telling indictment of Modi's celebrated policy to woo investment in the state.

The case relates to sales tax incentives under a special state government scheme -- the Capital Investment Incentive to Premier/Prestigious Unit Scheme, 1995-2000.

Essar Oil was eligible for a tax deferment incentive of up to Rs 9,100 crore (Rs 91 billion) for 17 years, provided the company would start commercial production from its proposed unit within a specified timeframe.

Essar Oil, which was building a 9-million tonne per annum crude oil refinery at Vadinar in Gujarat, was supposed to complete it by April 2003, to qualify for sales tax incentives.

However, the company failed to meet the deadline and the project was put into operation only in 2006.

Essar group which operates country's largest steel plant and second largest refinery in Gujarat,  is known for its proximity to the Chief Minister Narendra Modi, whose government was charged with deliberately weakening the case to help Essar win the largest tax case in the state's history.

In 2008, the Gujarat High Court had asked the state government to consider Essar's request to grant sales tax incentives despite the fact that the
project had not become operational within the stipulated timeframe.
Subsequently, Gujarat's leader of opposition, Shaktisinh Gohil of the Congress party had raised the issue in the state assembly, accusing the Modi administration of helping Essar, by not fighting the legal case strongly.
A sustained campaign by the opposition party had forced the state government to challenge the High Court judgement in the Supreme Court, which after lengthy hearings, set aside the High Court order and allowed the Gujarat industries' department petition.
With the Supreme Court ruling in the state's favour, Essar Oil will have to cough up the entire amount it enjoyed as benefits of sales tax deferment so far, which according to an Essar Oil release is Rs 6,309 crore (Rs 63.09 billion).
However, officials of the state government say the amount could be around Rs 9,000 crore with interest accrued.
"By all standards, it's the largest tax matter in the history of the state. With this amount coming in, state's borrowing for the next year will be reduced to half," a senior official in the state finance department said.
The Supreme Court order does not specify the amount to be paid by the company.
Meanwhile, Shaktisinh Gohil slammed the Modi government for trying to help a private industrial house at the expense of the state treasury.
"Had the opposition party not raised the issue in the assembly and pressurised the government, this money would have never come to the state treasury," Gohil said after the Apex Court order.
Interestingly, the state government tried to claim credit for the victory, following the SC order.
Industry minister Saurabh Patel said the state fought the case in the Supreme Court against the Essar group and won it.