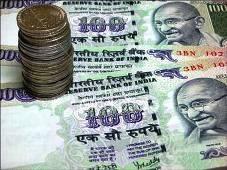 The Labour Ministry is actively considering a proposal to increase the Employees Provident Fund pension amount by Rs 1,000, Minister of State for Labour Kodikkunnil Suresh said in Thiruvananthapuram on Friday.

"The Labour ministry's recommendation to increase the pension amount by Rs 1,000 is now before the Finance Ministry for consideration and the Union Cabinet will soon take a decision on the matter," he told a meet the press programme organised by Kesari Memorial Journalist Trust.

Suresh said the ministry had received several representations from the EPF pensioners Association, pointing to the meagre pension amount, which in some cases was about Rs 50 to Rs 300.

The Association has demanded an increase of at least Rs 3000,
he said, adding the cabinet would consider the matter once the Finance Ministry's expenditure wing submits its report.
On problems faced by nurses in private hospitals in the country, he said the Health Ministry had written to all states to bring out a law fixing wages and salaries for them.
Suresh said the Centre felt states should formulate laws on wages and salaries for nurses, taking into account the situation and circumstances prevailing in each state.
He said the Labour Ministry has started an ambitious programme of setting up 1,500 Industrial Training Institutes in the country to impart skill training to 50 lakh youth by 2022.
The health insurance scheme being implemented in the unorganised sector would be extended to more people, he added.