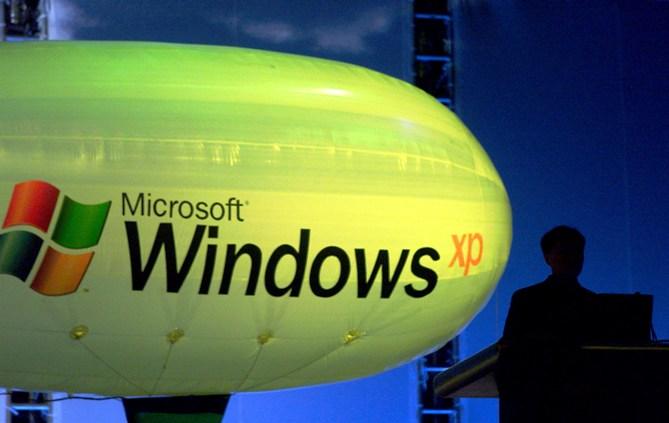 Software giant Microsoft's move to end technical support for its longest running operating system (OS) Windows XP has marginally helped global PC sales which are declining, research firms IDC and Gartner said.

Earlier this week, US-based Microsoft ended support for Windows XP -- launched in October 2001, which is three generations behind the latest OS Windows 8.
Though the PC market still continues to decline with continuing weakness in consumer and emerging market segments, the preliminary results are slightly better than a projected decline of 5.3 per cent, IDC said, adding that Windows XP migration has helped offset weak consumer PC demand.
Gartner said the severity of the decline has eased compared to the past seven quarters, aided by the announcement to end XP support on April 8 this year.
According to IDC, global PC shipments declined 4.4 per cent to 73.4 million units in Q1 2014 compared to the year-ago period, while Gartner estimates sales to have fallen 1.7 per cent to 76.6 million units during the same period.
"Similar to the latter part of 2013, the upside in first quarter arose primarily from demand in the mature commercial markets. Commercial refresh projects, which had already been protracted, received a last push from the impending end of Windows XP support, particularly in Japan," IDC said.
Besides, slowing demand for tablets seems to have helped constrain previously drastic cutbacks in notebooks. Emerging regions continued to post weak results, with growth in Latin America and Asia Pacific (excluding Japan) falling even faster than recent declines as both economic conditions and continued tablet penetration stifled PC shipments, it added.
Gartner Principal Analysts Mikako Kitagawa said: "All regions indicated a positive effect since end of XP support stimulated the PC refresh of XP systems."
Professional desktops, in particular, showed strength in the quarter. Among key countries, Japan was greatly affected by the end of XP support, registering a 35 per cent y-o-y increase in PC shipments, Kitagawa added.
The growth was also boosted by sales tax change, Gartner said, adding that it expects the impact of XP migration worldwide to continue throughout 2014.
Both the firms put Chinese firm Lenovo as the market leader in PC shipments followed by Hewlett-Packard, Dell, Acer and Asus.