FMCG major Emami Ltd on Thursday said acquisitions in the personal and healthcare sector in the domestic market is on the company's radar.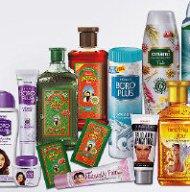 "We are looking actively at acquisitions in the domestic and international markets. We have mandated Ernst & Young to advise us on domestic market targets. Things are in the evaluation stage and nothing has been finalised," Emami Chairman R S Agarwal said on the sidelines of the AGM.
"The market capitalisation of one of the target companies is    800-1000 crore (   8-10 billion) with considerable brand strength," he said while refusing to divulge further details. Zandu was the last major company acquired by Emami.
Speaking on overseas targets, Agarwal said the company's two attempts, one in Turkey and the other in the UK, failed.
The company, however, was on the lookout for possible takeover opportunities valued within    1,500 crore (   15 billion). Agarwal said the company hoped to take the sales of its six more to over    100 crore (   1 billion) per annum. It currently has four brands with sales of more than    100 crore (   1 billion).