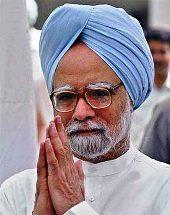 Prime Minister Manmohan Singh said on Thursday the country faces many challenges to achieve sustainable growth.

Achieving scaled down growth rate of 8% in 12th Plan is an ambitious task, he said.

The PM also said determined efforts are needed to raise resources for funding the 12th Plan.

He also stressed on the early implementation of GST.

Singh said some phased increase in energy prices is necessary and that subsidies should be well designed and kept under fiscal limits.

PM stressed again that safety and security of women is of highest concern of the government.

He said the government has decided to review present laws and examine the level of punishment in cases of aggravated sexual assault.

Culprits in the Delhi gang-rape case have been apprehended, law will deal with them expeditiously, he said.

Poverty, he said, declined at faster rate since 2004, at the rate of 2% every year.
Image: Prime Minister Manmohan Singh