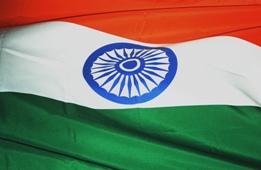 Asking states to take effective measures to combat illegal migration, Overseas Indian Affairs Minister Vayalar Ravi said on Thursday concerted efforts must be initiated to root out the menace.


Noting that it was responsibility of the state governments to prosecute unscrupulous recruiting agents, he said proper enforcement of the relevant law will help in controlling illegal migration from the country.


"The state governments must take up the issue seriously as they can only prosecute the unscrupulous agents," he told the third annual consultation meeting with state governments in New Delhi.


The two-day meeting has been organised to partner the state governments to control illegal migration and in effectively addressing concerns of overseas Indians like maintenance of their properties.


The meeting will also discuss various issues like promotion of overseas employment opportunities by state governments and creating facilities for skill development of those workers seeking jobs abroad.


Development
of a joint training module on migration management for all the stakeholders and a proposal for setting up of a nodal department for welfare of Overseas Indians by the state governments will also figure in the deliberations.
Grant of voting rights to non-resident Indians and addressing their concerns regarding protection of their properties in their native places as well as redressal of property related disputes will be discussed, officials said.


They said establishment of Pravasi Bhartiya Bhavans in all the major labour sending states will also be discussed in the meeting.


The meeting is being attended by senior officials from 15 state governments and representatives of various Union ministries including Home, External Affairs and Labour.