Trend so far shows India Inc being stingy; aggregate of 23 firms that have declared payouts for FY13 down 2.4%.
The first flush of results for the March quarter has been disappointing for long-term investors, who buy and hold stocks to earn a steady stream of dividend.
The aggregate dividend payout by the 23 companies that have declared their payouts for FY13 so far has declined by 2.4 per cent. The same set of companies had paid 16.4 per cent higher dividends in FY12 over the previous year. Their dividend payout ratio (proportion of net profit distributed as equity dividend) declined nearly 300 basis points to 23.5 per cent, the lowest level in four years. Adjusted for double-digit consumer inflation, it translates into a decline in dividend earnings for investors in real terms (see chart).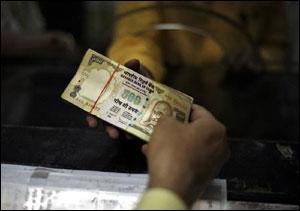 The trend will be disappointing for investors as the list includes India's top dividend payers, such as Tata Consultancy Services (TCS), Reliance Industries, Infosys and Wipro.
These four companies had together accounted for 21.2 per cent of all equity dividends distributed by the Sensex 30 companies in FY12. In the previous five years, the aggregate dividend payout of these four companies has increased at a compound annual growth rate (CAGR) of 15.7 per cent and played a big role in Sensex companies maintaining double-digit growth in dividends despite economic slowdown.
"The initial trend has been discouraging but it is likely to improve as more companies declare dividends in coming weeks," says Rikesh Parikh, vice-president (equities), Motilal Oswal Financial Services. In the quarterly preview for the fourth quarter, the brokerage had expected top companies to raise the payout ratio to ensure dividend per share was maintained despite poor profitability.
The biggest disappointment has been from the information technology biggies, which were expected to counter-balance the poor show by manufacturing companies. TCS, the third-largest dividend payer last year, cut its dividend per share 12 per cent, despite a 33.6 per cent growth in its consolidated net profit in FY13.
Infosys has been no better; it plans to pay 11 per cent lower dividend, despite an 11.6 per cent rise in net profit last financial year. Infosys' cash and liquid assets grew 12 per cent to nearly Rs 22,000 crore at the end of FY13. Wipro, the saving grace for the industry, plans to pay nearly 17 per cent more dividend, in line with the expansion in its earnings.
Experts attribute this to the business uncertainty facing the Indian IT industry.
"The industry is facing a lot of risk now - be it the economic problems in the European Union, slower recovery in North America, visa issues in the US or volatility in the rupee-dollar exchange rate. This has prompted IT companies to conserve cash to tide over the financial challenges that lie ahead, or to make acquisitions if opportunity opens up," says G Chokkalingam, head of research, Centrum Broking.
Reliance's dividend per share has grown 4.5 per cent as the company is using its cash to fund growth plans in petrochemicals, retail and telecom ventures. This has put the onus on other big dividend payers, such as ONGC, Coal India, ITC, State Bank of India, NTPC and HDFC, to pay significantly higher dividends and enable Sensex companies to maintain their pace of growth in payouts.