Finance Minister Pranab Mukherjee on Monday expressed the hope that introduction of e-payment system by the government will help in increasing transparency and in reducing corruption.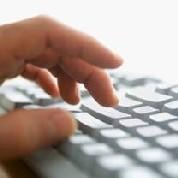 "A transparent payment trail would ensure the entire payment processes trackable ... this would be major initiative for good governance and would be an important tool in reducing corruption," he said after inaugurating the government's electronic payment system.

Under e-payment system, all payments by the government will be made electronically from now onwards which will help avoid transactions through cheques.

Once the system is fully in place, several lakh individuals and entities
would get credit into their bank accounts rather than having to collect cheques from the departments concerned.
"The system covering all central government departments and ministries is expected to eliminate almost two crore cheques. When it becomes fully operational in civil ministries, defence and railways, it is expected to cover a total payment of over Rs 6 lakh crore," he said.
The minister further said that in view of growing expectations about greater efficiencies in service delivery, "It is an imperative for the government departments to modernise the system and make them client centric, secure, efficient and transparent," he said.
Paperless transaction, according to the minister, will not only improve management of operations but will also provide clear audit trails.