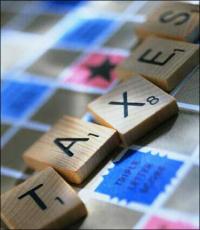 The e-filing of income-tax returns has seen a major rise this year, with a 140 per cent jump in the number of filings till July 31, as compared to the same period in 2010-11.

A senior Income Tax Department official told Business Standard that about 5.3 million returns had been filed electronically for the 2011-12 assessment year till July 31, as compared to 2.2 million filed during this period last year.

The total number of income-tax returns filed in 2010-11, both electronically and manually, was around 29.6 million.

Out of this, the number of returns filed electronically was around 9.1 million.

The official said the current trend suggested the department's efforts to expand and stabilise the e-return platform had started yielding good results and returns filed electronically appeared set to cross 10 million substantially in 2011-12.

Outlining the major reasons for the rise in the number of returns filed electronically, the official said the website www.incometaxindiaefiling.gov.in had played a major role.

"Ease of use and user education offered by the
website is attracting those who can use this mode. The assessees can go to the website and file their returns easily. The process has been kept very simple and understandable," he added.
With this, the assessees can access Form 26AS details which captures TDS (tax deducted at source) is capturing the tax payments accurately. This facility on the website is helping the taxpayers file their returns without any problem.
Any assessee having a permanent account number can register on the website with the help of a simple process and access his Form 26AS (tax payment) details and file the return for the assessment year.
"The I-T department's advertisements to educate the taxpayer on e-filing has also helped," said the official.
He added that with the establishment of a centralised processing centre in Bangalore, processing of returns had become quick and easy.
"Fast processing of returns has facilitated quick refunds to the taxpayers and this is attracting people to file their returns electronically," said the official.
According to the official, this is an important I-T administrative reform, as the interface between officials and the taxpayer has been reduced with the help of electronic filing of returns to a minimum.