Dr Reddy's Laboratories (DRL) has surged nearly 21% from its closing low of Rs 1,737.60 on March 01, 2013 on the back of increased traction in approvals from the US Food and Drug Administration (US FDA) for new product launches. This, in turn, has improved the earnings outlook for FY14.
The company announced the launch of epilepsy drug – Lamotrigine generics – on Wednesday. Currently, GSK's Brand, Lamictal XR, dominates the market with $300 million sales in the US.
Given the number of play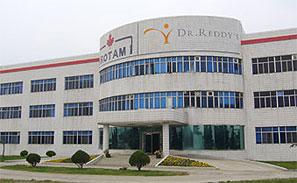 ers already present in this segment, analysts expect this product to contribute $5 – 10 million annually to DRL's revenues. Tough Wockhardt has also received the launch approval; it may not be able to launch the drug since its Indian facilities have come under the FDA scanner, which can be marginally incremental for DRL's revenues.
Outlook
Going ahead, analysts are eyeing the launch of Vidaza, a drug for used for trading leukaemia and anaemia treatment, which may be a $70–80 million opportunity for the company.

Efforts for the injectibles segment also remain strong. Analysts at Kotak Institutional Equities observe that the recent acquisition of OctoPlus is likely to play a key role in accelerating the development timeline for long acting injectibles and liposomal formulations.
DRL's other new launches are also doing well. The launch of generics of Toprol XL (an anti-hypertensive drug) launched In September 2012 has yielded good results with Morgan Stanley's recent data showing the product continuing its traction and Dr Reddy's dominating with 24% market share.
The other niche products launch of generic Propecia ($140-million brand) with 180-day exclusivity on January 03 has not yet seen any authorised launches, and thus it commands a good market share, which stood at 86.6% for the week ending June 07 – up 60 bps week-on-week, while the innovator was at 13.4 % (down 60 bps week-on-week).
The other recently launched drug for acne treatment i.e. generics of isotretinoin at March-end has gained strong traction. Morgan Stanley data for week ending June 07 shows market share increasing to 2.7% - up 100 bps week-on-week.
Analysts at CLSA add that recent launches like Toprol XL, Zenatane and Reclast/ Zometa are likely to help the company report mid-teens growth in the US generics business on a large base.
Analysts at Kotak increase their FY2014/15E EPS by 4-6%, primarily due to higher gross margin in the PSAI (pharmaceutical services and active ingredients) segment and updated currency assumptions. They have raised their target price to Rs 2,400 for the stock (CMP Rs 2,140 levels).

Analysts at CLSA, on the other hand, have a target price of Rs 2,350 for the stock. As per Bloomberg data out of 39 analysts polled, 30 have BUY ratings on the counter.