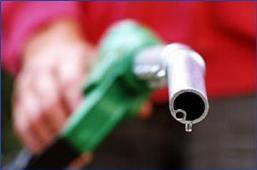 On January 17, when the government decided to allow state-owned oil companies to sell diesel at market price to bulk consumers, companies in the alternative energy space saw the opening of an opportunity.

Promethean Spenta Technologies, an Indo-US joint venture start-up, began discussing its milk chillers operating on a thermal battery (against diesel generators) to companies such as Amul, Mother Dairy and Hatsun Agro Products.

A US-based energy storage systems maker, Deeya Energy, offers alternative energy storage solutionn for telecom towers, hospitals, railway signalling and rural banking sectors, by replacing their diesel generators.

After last week's price changes, diesel for bulk consumers buying from depots will cost a little over Rs 10 a litre more than what is sold at retail outlets.

"Running of diesel generators is capital-intensive and with prices climbing up, our costs have increased. Since deregulation of diesel will happen in the next one year, we have decided to go for an alternative energy option," said Rahul Kumar, managing director, Amul.

Amul collects 2.5 million litres of milk daily from dairy farmers.

It has started using milk chillers operating on thermal batteries instead of diesel generators at a few facilities.

Power cuts are intermittent in rural India and if milk is not chilled immediately, it impacts the quality.

Sam White, founder, Promethean Spenta Technologies, said, "In rural areas, dairy farmers are never sure how long electricity supply will last.

"Our milk chillers can bring the cost per unit down by half for users chilling thousands of litres a day, assuming they get eight-nine hours of power."

Chennai-based Hatsun Agro procures two million litres milk daily from dairy farmers.

It has installed two chillers so far and placed an order for around 100 more.

A chiller costs around Rs 450,000.

"With chillers that run on a thermal battery, we can save to the tune of Rs 6 a unit as compared to diesel gensets," said R G Chandramogan, chairman and managing director.

Telecom

Another diesel application being impacted by high cost is telecommunication.

Telecom towers are run on gensets to provide vital connectivity.

According to the Tower and Infrastructure Providers Association, the industry consumes about two billion litres of diesel every year and this is likely to go up to three bn litres, with the increasing teledensity in rural India; about 60
per cent of towers in India depend solely on diesel.
Deeya Energy is targeting this market through its flow battery technology, saying this could reduce energy costs up to 70 per cent by curtailing or eliminating the use of diesel generators.
Deeya claims its energy storage platform has a five-time longer life as against a two-year life cycle of a normal lead-acid battery.
"It cuts the replacement of batteries by five times, thereby saving on cost of batteries.
"Also, it reduces the consumption of diesel by 70 per cent and in a majority of the cases, it completely replaces the gensets," said Ravi Sharma, director on the global board of the company. Sharma said, initially, Deeya would supply to India's telecom industry, which extensively uses generators and conventional batteries.
"Even if we are able to convert 200,000 gensets in these towers, it will save 1.5 billion litres of diesel annually.
"The first delivery in this segment will start in a few weeks," he disclosed.
With constantly rising diesel prices, he says the new technology will help India reduce its subsidy bill. Diesel prices were Rs 18 a litre in 2002 and reached Rs 50 a litre in 2012.
Experts in the telecom industry are a bit sceptical, since the use of cleaner options such as solar power weren't successful in the past.
"There are three basic factors to be considered -- longevity, reliability and economy. Any energy solution has to have these factors in it," said Pawan Kapur, former chief executive of Bharti Teletech.
With telecom companies in a tight financial position, alternative energy solutions should not only be environment-friendly but also economical.
Kapur said it was important that the efficiency level of towers were also improved, to remain in operation without any power failure.
"Currently, only three companies are matching the global standards of tower efficiency levels at 99.5 per cent. Others need to pick up the pace," he said.
In sum, the need for diesel consumers to find an alternative opens a business opportunity for others.