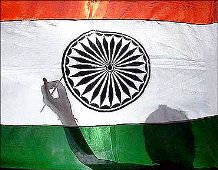 Substantial growth in India-US bilateral trade and recent economic reforms unleashed by New Delhi notwithstanding, US companies face a series of trade and tariff barriers, an official report said in Washington.

In its latest report '2013 National Trade Estimate: Foreign Trade Barriers' the US Trade Representative has listed out a whole range of difficulties US companies face in India, which according to officials prevent them from realising the full potential of India-US economic relationship.

"While the United States has actively sought bilateral and multilateral opportunities to open India's market, US exporters continue to encounter tariff and non-tariff barriers that impede imports of US products, despite the government of India's ongoing economic reform efforts," the report said.

According to the report released on Monday, the US goods trade deficit with India was $18.2 billion in 2012, up $3.5 billion from 2011.

US goods exports in 2012 were $22.3 billion, up 3.9
per cent from the previous year. Corresponding US imports from India were $40.5 billion, up 12.1 per cent.
India is currently the 18th largest export market for US goods, the USTR report said. US exports of private commercial services (i.e., excluding military and government) to India stood at $11.0 billion in 2011 (according to latest data available), and US imports were $16.9 billion.
Sales of services in India by majority US-owned affiliates were $14.2 billion in 2010 (latest data available), while sales of services in the US by majority India-owned firms were $7.3 billion.
"The stock of US foreign direct investment in India was $24.7 billion in 2011 (latest data available), down from $24.8 billion in 2010.
US foreign direct investment in India is largely in the professional, scientific, and technical services, finance/insurance services, and the information services sectors," it said.