Market regulator Sebi is looking into possible irregularities in the equity derivatives market, as it fears that common investors are being lured into huge volumes created through trade among connected entities.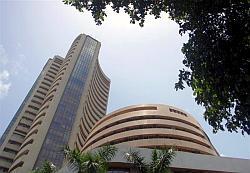 While the exchanges have been told to make public the details of trading by 'connected entities' for the benefit of common investors, Sebi is also looking into the trading pattern of major groups of such connected entities to detect any possible manipulative activities, a senior official said.

As part of these efforts, the stock exchanges from April would start publishing the combined open positions of group of connected entities on their websites twice a month.

As per the criteria suggested by Sebi for determining the cluster of connected entities, a group of persons and entities would be considered as 'connected entities' if there are common directors, partners or trustees in more than one companies.

However, independent directors would not be considered for making such clusters of connected entities, even if they are on the board of more than one company.

The exchanges would make public the data of total open interest of each group in the equity derivatives segment, if the combined position of any such group exceeds the higher amount of one per cent of the company's free-float capital or five per cent of the total market-wide
open interest.
While the exchanges would not make public the name of such entities or groups, the same would be informed to Sebi for further investigations if any irregular pattern is suspected in their trading activities.
The exchanges can carry out the grouping exercise twice a month by randomly picking a date between first and 15th calendar day of the month and another date between 16th and the last calendar day of the month.
Sebi has asked the exchanges to commence disseminating this data with effect from the month of April, after putting in place the necessary mechanism, while the bourses have begun informing their respective trading members about the same.
The move follows the market regulator coming across instances when inflated market volumes, created through equity derivatives trade among connected entities, have been suspected to have used to attract the unsuspecting investors.