The demand for entry-level jobs increased by 6.7 per cent in 2013 as against the previous year, even as the jobs for middle & senior level positions declined by 5.1 per cent, according to an Assocham study.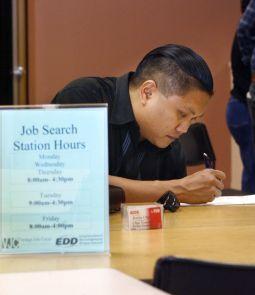 "We analysed data from vacancies posted by about 4,500 companies via various job portals, along with advertisements offering employment opportunities published in national and regional newspapers across 56 prominent cities," Assocham Secretary General D S Rawat said.

Overall, jobs created in the cities dipped marginally to 550,000 in 2013 compared with 552,000 in the previous year. Among Tier-1 cities, Delhi and NCR recorded highest growth for entry level jobs generated at 26.8 per cent in 2013 as against 2012.

Meanwhile, Hyderabad, Kolkata, Bangalore and Ahmedabad saw entry-level jobs grow by 15.2 per cent, 12.7 per cent, 6.6 per cent and 0.5 per cent, respectively.

The Tier-1 Cities which witnessed decline in generation of entry level jobs are Mumbai and Chennai.

In the Tier-II cities category, prominent cities that registered a surge in entry level hiring during 2013 include Nagpur (64.7 per cent), Lucknow (39.1 per cent), Cochin (35.3 per cent), Vishakhapatnam (22.7 per cent), Vijayawada (15.9 per cent), Jaipur (9.5 per cent), Meerut (6.9 per cent) and Chandigarh (6.8 per cent).
Tier-II cities that recorded a drop in entry level job creation include Bhopal (2.2 per cent), Surat (5.3 per cent), Patna (9.7 per cent), Indore (13 per cent), Guwahati (13.2 per cent), Mysore (16.7 per cent), Vadodara (18.4 per cent) and Coimbatore (33.9 per cent), respectively.