A slowing economic growth notwithstanding, the M&A deals announced by Indian companies have crossed Rs 2 trillion mark in 2012 and a stronger deal momentum is expected in New Year on the back of various reform measures including easing of foreign investment caps.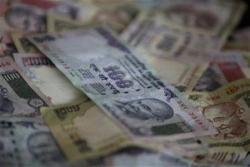 Compared to previous few years, 2012 could still be described as a relatively quiet year, but India Inc is on the prowl again on the international markets and the New Year is likely to witness a significant deal-making upsurge in 2013.

According to tax and advisory major Grant Thornton, India Inc announced 582 M&A deals amounting to $41.5 billion till December 15, 2012, down from 644 deals worth $44.6 billion in 2011.

The year 2012 began on a bullish note, but deal activities fell significantly in the second and part of the third quarter. However, various reform measures announced by the government in mid-September and easing in liquidity conditions helped boost the deal values as well as volumes.

The outlook for the M&A market looks bright and 2013 is likely to witness a stronger momentum of deals, experts say.

A rebound in India-bound M&As is more likely, as Indian businesses are in a stabilising mode and global buyers continue to chase leaders in each segment, they believe.

"As the overseas investor starts being comfortable about India, inbound M&A would come back and together with domestic economy being better, we could look for a better 2013.

"Moreover as soon as growth momentum comes back, (6 per cent plus)...it will attract foreign investors," PwC India executive director Sanjeev Krishan said.

"India Inc is on the prowl again on the international markets and we believe that 2013 will see stronger outbound deal activity and continued activity in all other segments," Grant Thornton partner, India Leadership Team Harish H V said.

"In 2013, Indian Inc, lead by conglomerates like Tatas, Mahindras, Hindujas, Aditya Birla will continue to seek overseas acquisitions while domestic demand will be propelled by India's customer-driven economy, especially in sectors such as energy, consumer, TMT and FIG," a deal-tracking firm mergermarket's Asia Pacific deputy editor Anjali Piramal said.

The recent government reforms in FDI in retail, aviation and broadcasting as well as the positive policies around review of Tax amendments (deferral of GAAR etc)
is clearly paving the way to restore investor confidence and bring back deal momentum.
Explaining the decline in deal momentum in 2012, Avendus Capital executive director Preet Mohan Singh said, "With paucity of equity capital and high cost debt, fewer Indian corporate ventured overseas to buy businesses.
"Moreover the business plans of companies operating in the developed markets were themselves shaky making it riskier for Indian corporate to do overseas acquisitions," Singh said.
Experts are of the opinion that the creation of the positive business and deal making sentiment need to continue in 2013 as well which would bring International Investors back to the India story, which still is one of the fastest growing economies globally.
"In the past few months, Indian markets have moved up with a few large issuances coming to market. While this trend is expected to continue next year, overseas investors could remain cautious about India's ambivalent policies, controversial government and inflationary risks," mergermarket's Piramal said.
Inbound deals suffered a decline this year owing to moderation in the India growth rates, lack of government reforms and tax regulations (relating to GAAR and retrospective amendments) coupled with the global economic weaknesses. While 2011 witnessed M&A inbound deal value of $29 billion, so far this year it stood at $7 billion.
Interestingly, 2012 saw outbound deal value rise to $14 billion, from $10 billion worth deals in 2011, despite economic weaknesses.
This was largely on the back of large deals in the oil and gas space (ONGC's outbound investment in Kashagan oilfield - $5 billion), Rain Commodities acquisition of Rutgers ($0.9 billion), Piramal's acquisition of Decision Resources Group ($0.7 billion) and GMR Energy's reverse merger with UFS, Singapore ($0.6 billion).
The rise in internal mergers and restructuring was largely driven by the Sterlite-Sesa Goa's $12 billion deal.
Grant Thornton's Harish said the rising debt levels of Indian corporates and concerns on debt servicing (especially in sectors like infrastructure, aviation, retail) have triggered Indian promoters to unlock cash by way of M&A of their non-core and sometimes core assets like the Pantaloon-Aditya Birla Group deal and United Spirits deal with Diageo.
The sectors likely to see more significant revival in M&M momentum in 2013 include retail, telecom, information technology and healthcare.