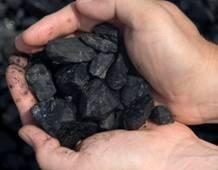 The deadlock over fuel supply pacts between Coal India and power companies is expected to end by the month-end as the issue is being considered at the highest levels of government, the Coal Ministry said on Wednesday.

"Coal India Ltd has some apprehensions whether it can meet the stipulated requirements or not. It is but natural. Coal India is deliberating on the issue and its Board will meet soon," Coal Minister Sriprakash Jaiswal told reporters in New Delhi at a mining conference, organised by the Indian Chamber of Commerce.

"Yes, it should . . .," he said, when asked whether the long pending issue of signing fuel supply agreements will get resolved by month-end.

Many power firms, including NTPC -- the largest consumer of Coal India -- have refused to sign the supply pacts as they are opposed to certain clauses like minimum assured supply and the penalty to be paid by the state-owned coal producer, in case it fails to meet the commitment.

The issue has been lying unresolved for many months now and even the intervention of the Prime Minister's Office has not been able to break the logjam so far.

"One should take time in deciding important issues like this.

"We are considering it at the highest level, we need to know whether the requirements
can be met or not," Jaiswal said.
A few days ago, the state-owned coal producer had postponed its Board meeting as it has not received the written communication from the PMO on the decisions taken in a meeting held last Friday to resolve the deadlock.
The company Board is now likely to meet on July 17.
The PMO meeting of last week is believed to have discussed the contentious clauses of the supply pact, including issue of minimum assured quantity and the penalty to be paid by the state-owned coal producer.
It is also believed to have discussed the possibilities of supplying between 65 and 80 per cent of the coal requirement of power companies as minimum assured quantity.
While Coal India says that it can not guarantee more than 65 per cent of required coal as minimum assured supply, power producers have been pitching for keeping it at 80 per cent levels.
The power firms are also opposed to the minimum penalty clause, which says that Coal India will not be liable to pay penalty for the first three years of the pact even if there is a shortfall in supply.
According to the official data, only 27 power plants, of 48 in all, have so far signed the supply agreements with the state-owned coal giant.
These include Adani's Mundra Power plant, Lanco's Anpara Power, Reliance Power's Rosa Power Project and CESC.