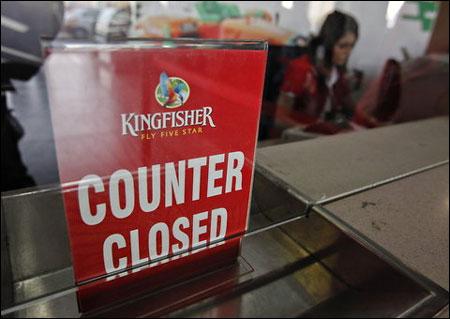 UB Group Chairman Vijay Mallya said UB Holdings intends to pay Kingfisher Airlines, employees a month's salary, but the plan might be difficult to execute. Creditors fighting hard for dues of about Rs 600 crore (Rs 6 billion) from UB Holdings have objected to the plan.
A bench of the Karnataka high court comprising judges D Bhosle and L Manoharan adjourned the hearing of the case to Monday.
UB Holdings' plan has failed to impress Kingfisher Airlines employees, too. While they were keen to get their dues, the counsel for the employees told Business Standard a month's salary wouldn't come as a reprieve before the coming festive season.
The employees of the airline have not been paid for about a year.
Justice Ram Mohan Reddy hearing a separate case also reprimanded the company's chairman for not giving the settlement of employee's salaries due priority.
"Instead of buying a stake in MCF, why not pay these employees?" he said. Reddy was referring to the Group Chairman's comments the previous day saying he planned to retain control of Mangalore Chemicals and Fertilizers (MCF) and was prepared and had the means to buy stakes from Deepak Fertilizers and Zuari Chemicals said to be vying for a larger pie of the firm.
UBHL was also required today to where UBHL was required to file a detailed audited statement of the company's stake sale to Diageo. The defence counsel has asked for time until Oct 21 to respond to the statement.
The Court will also hear a separate case on the same day wherein UBHL will have to submit an update along with proof of the ongoing discussion with a potential investor in Kingfisher Airlines.

At the company AGM the previous day, Mallya had indicated that this deal could take an estimated 90 days to shape up, one way or the other.