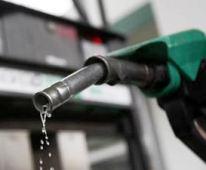 Communist Party of India on Thursday castigated the government for decontrolling diesel prices, saying Congress-led United Progressive Alliance would pave to pay the political price for such 'anti-people' decisions.

It also demanded increasing the number of liquefied petroleum gas cylinders per family to 12, instead of nine as decided by the government on Thursday.

"Decontrolling the diesel prices, like that of petrol earlier, is going to hit the
common people terribly.
"The government's argument that this was done to face the fiscal deficit cannot be accepted as this deficit is due to its mismanagement of the economy. People cannot be punished for that," CPI National Secretary D Raja said in New Delhi.
He said UPA would 'have to pay the political price and face political consequences because of these anti-people policies.
'These decisions show how insensitive is the Congress-led coalition to the miseries of the people.'
On the one hand, the government takes away subsidies and on the other, it hikes charges to be paid by the people like rail fares, electricity charges and now diesel prices, Raja said.