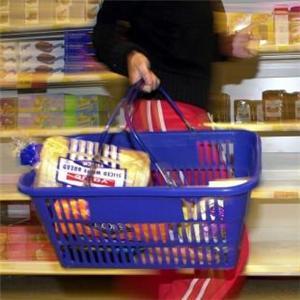 The finance ministry has compiled a list of non-essential goods which could be subjected to higher customs duty, to reduce the country's import bill and bring down the current account deficit.

The axe might fall on electronic goods and other consumer durables but the worry is that it might just be a drop in the ocean of India's current account woes.

An internal committee of the ministry has prepared a list of the top 400 goods in India's imports by value.

Of these, it is short-listing goods not used for any productive purposes and meant for final consumption. LCD/LED televisions, refrigerators, air conditioners, washing machines, watches, mobile phones, laptops, computers, tablets, cars, pearls, precious and semi-precious stones could be some of these.

A duty rise would deal a double blow to importers, as these products have already become expensive due to rupee depreciation.

The dilemma before the government, however, is that some items, such as imported cars and liquor, are already attracting high duties, while many are goods with inelastic demand and a further rise in duty would not help curb their imports.

After removing all such goods, the items which qualify are too small a part of the total import to make any significant impact.

"All white goods can be classified as luxury items but these are not a significant portion of total imports," said a finance ministry official, who did not wish to be identified.

At $31 billion, electronic goods comprised 6.3 per cent of the total imports of $490 billion in 2012-13.

Pearls, precious and semi-precious stones were $22 billion or 4.4 per cent of the total imports.

Petroleum, gold and machinery comprised 34.4 per cent, 11 per cent and 5.5 per cent of the imports, respectively.

Bipin Sapra, tax partner at EY, said
a lot of free trade agreements might cause problems because certain products are fully exempt under these pacts and India cannot unilaterally raise the customs duties.
Prashant Deshpande, senior director, Deloitte, said automobiles, cosmetics and consumer durables could be considered for increase in import duty, but the finance ministry might not touch information technology products like tablets, laptops and computers.
The official added higher import duty on some of the items could be inflationary, but it was a call the government had to take as to how much of that could be passed on to end consumers.
Since the overall Wholesale Price Index-based inflation is below the five per cent level, there would be some cushion, but the government would be wary of touching food items, unless it is some exotic foods or dry fruits.
"The most-valued items in our import list are industrial goods but they cannot be touched as it would hurt the industry.
There is no point in levying higher duty on goods which are either essential like crude and coal, or consumed by people with deep pockets.
It won't affect the demand," the official added.
WTO (World Trade Organisation) compliance would not come in the way of increasing the duty.
Any duty rise would be within WTO-approved bound rates (maximum duty) which are much higher than the peak duty rate of 10 per cent levied on imports in India currently.
In an interaction with Prime Minister Manmohn Singh recently, the industry had suggested higher customs duty on import of certain non-essential goods which are not inputs to the industry or capital goods.
Finance Minister P Chidambaram on Wednesday said the government was looking at some compression in non-oil and non-gold imports, especially of non-essential goods.
"There's no rocket science in manufacturing basic electronic hardware.
"It can be manufactured in states like Rajasthan and Kerala," he said.