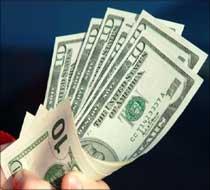 The Ministry of Corporate Affairs may make it mandatory for unlisted companies to make an exit offer to minority shareholders once they acquire 90 per cent or more stake in a company.

The move, which comes at a time when the stock market regulator, the Securities and Exchange Board of India, has overhauled takeover rules for listed companies, will allow acquisitions to be carried out in a smooth manner.

The proposal is likely to be included in the Companies Bill, 2011, which is being finalised for Cabinet approval.

This means if shareholders of a target company who approve the merger have shares worth at least 90 per cent of the paid-up capital, the acquirer will have to make an exit offer to the dissenting minority shareholders. Industry experts said this could make life easier for companies.

"The proposal, if included in the Bill, may give companies absolute power to buy out the dissenting minority shareholders from unlisted target companies. Unless the Bill gives some method of fair valuation, the minority shareholders will have
to sell at a price decided by the company," said a corporate law expert.
The Bill may also put all merger and acquisition provisions, which are at present scattered across Companies Act, 1956, under one head to make compliance easier.
Official sources say the Bill will aim to bring transparency through tougher disclosure requirements in M&As.
For instance, a merger between a holding company and its wholly owned subsidiary will require disclosure at various levels, ensuring that the minority shareholders are well informed.
This will help the Registrar of Companies step in whenever a transaction is against public interest.
The Bill may also mandate preservation of accounts and records of companies acquired and merged as a precaution against future complaints of frauds or misappropriation of funds.
"This is a good way of keeping tabs on fly-by-night companies. Today, it is almost impossible to find books of companies that have merged or were acquired 30 years ago, in case of a major complaint," said a company law expert.
The Bill may also have a provision for takeover of foreign companies by domestic ones.