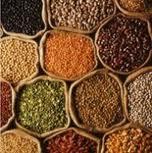 In the wake of the developments at National Spot Exchange Ltd, the Forward Markets Commission, the commodity markets regulator, issued a circular on Tuesday making managing directors and chief executive officers more accountable to their board of directors and to itself.

The CEO of NSEL had to be removed, with allegations that he was not keeping the board of the exchange informed.

The FMC circular directs MDs and CEOs of commodity exchanges to furnish details of whether they are keeping their respective boards informed on all significant or material developments on a periodic basis.

It has said they must do so.

Unlike the practicer where members of committees are appointed by the Appointment Committee and this is presented before the board for approval, FMC has asked the MD/CEO to present the panel's deliberations with the rationale for its recommendations.

It has also asked exchanges' CEOs to report on whether the expenses incurred by their organisations are approved by their board.

Also, whether there is a delegation of power to the MD and if the board/audit committee is informed about the expenses incurred.

The exchange chiefs have been asked to provide all such details to the regulator by September 2.

Additionally, a compliance report by then on the guidelines constituting the board of directors, nomination of independent directors and appointment of chief executive officers, issued by the FMC two weeks earlier.

Exchanges are also directed to amend their guidelines as required to give effect to these directions by August 31.

On August 12, FMC had directed commexes to reconstitute their board, if needed, to accommodate 50
per cent of the strength as IDs.
Of the total number of IDs, four shall be appointed by the FMC and the rest by the board, with prior approval of the Commission.
The remaining half should be shareholder directors, which may include fulltime executive directors other than the MD, and the CEO, with FMC's approval.
The MD shall be an ex officio director and shall not be included in either of these categories.
The Multi Commodity Exchange has convened a meeting of its board of directors to implement the new norms.
With the appointment of Prithviraj Bishnoi as an ID, the National Commodity & Derivatives Exchange has met the FMC criteria, with six directors in both the independent and exchange-nominated categories.
FMC had capped the maximum age at 70 years for chairmen and IDs, resulting in the automatic exit of NCDEX chairman Venkat Chary and C M Maniar, an ID.
NEW RULE BOOK
FMC circular directs MDs and CEOs of commodity exchanges to furnish details of whether they are keeping their respective boards informed on all significant or material developments on a periodic basis. It has said they must do so
FMC has asked the MD/CEO to present the Appointment Committee's deliberations with the rationale for its recommendations
It has also asked exchanges' CEOs to report on whether the expenses incurred by their organisations are approved by their board