With his penchant for grabbing attention, Jairam Ramesh has set off a furious debate over the quality of teaching and faculty at the country's elite professional institutes, for technology and management.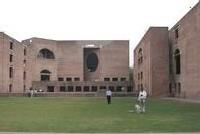 Some would say that the minister for environment has merely spoken some obvious home-truths, when he says that the students at these institutes are of a higher order than the faculty.

No Indian institute or university ranks among the top 30 in Asia, and the highest rank for an Indian university (Delhi) is 77.

In contrast, their alumni feature in the rankings of world leaders in the corporate, financial and associated worlds. QED, it would seem.

However, it is not open and shut. All rankings are subjective, and need to be examined closely for what exactly they are rating.

Most international rankings place emphasis on research, which gets low priority on Indian campuses - logical when the staff-student ratio is already stretched and the teaching load is heavy.

The US model where research-oriented professors take barely one course in a semester is not the one to copy, for it raises the cost of education to a level that is unwarranted in the Indian context (and may be inappropriate even in the US, considering that students are paying off educational loans into their late 30s).

Nor is it reasonable to dismiss the quality of teaching out of hand. The value addition that takes place for a student who spends two years in an Indian Institute of Management (as reflected in the different salaries that an IIT engineer and an IIT engineer with an IIM diploma would get) would be impossible if there wasn't a considerable degree of quality education being imparted.

Yes, students may also be working hard at mastering the curriculum - but that is what you would expect in a leading educational institution.

However, some constraints can and should be removed. Teaching has been rendered unattractive in India by low salaries, mandated by the government. The gap between university and private sector salaries has grown over the years.

If one leaves aside relativities and merely looks at whether teaching pays enough to meet life's essential requirements (save enough for retirement, get a roof over one's head and educate one's children), the answer would be obvious.

The fault does not lie with the faculty; it lies with ministers who make policies that render these end results.