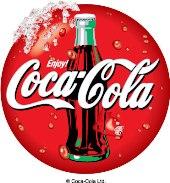 Beverage major Coca-Cola plans to launch 750-ml polyethylene terephthalate bottles, targeting 'at-home' consumption of small families, across its portfolio.

Last week, to study the market, Coca-Cola introduced promotional 750-ml PET bottles for Rs 30, the price point of 600-ml PET bottles, across its portfolio of Coke, Sprite, Thums Up, Fanta and Limca, primarily in metro cities.

Pricing for the 750-ml PET bottles is yet to be firmed up.

"We have upgraded our 600-ml pack with a consumer promotion that offers 150 ml free to our consumers across the portfolio of Coke, Sprite, Thums Up, Fanta and Limca," said a Coca-Cola spokesperson.

Currently, Coca-Cola and PepsiCo don't sell any of their beverages in 750-ml stock-keeping units.

There are 600-ml PET bottles targeting 'on-the-go' consumption and 1.2-litre PET bottles for family consumption.

Coca-Cola's 750-ml promotional PET bottles were launched within a month after rival PepsiCo launched its second mainstream cola — Pepsi Atom, aiming to take on Thums Up.

The Pepsi Atom was priced at Rs 10 for a 200-ml returnable glass bottle in select markets, Rs 15 for a 250-ml can and Rs 25 for a 500-ml PET bottle.

In April, Coca-Cola had said it was planning to launch ready-to-drink 100-ml packs of Maaza for Rs 6 in tetra-fino
packaging, primarily targeting the rural masses.
It has already rolled out the product in Uttar Pradesh, as a pilot. Once formally launched, it would have the lowest price for a Coca-Cola product in the non-returnable, ready-to-drink category.
Rival PepsiCo isn't known to have any immediate plan for new SKUs.
For the quarter ended March, Coca-Cola reported just eight per cent growth in volume sales in India, compared with 20 per cent growth during the corresponding quarter of the previous year.
Earlier, the company had cut the prices of 400-ml bottles from Rs 18 to Rs 15.
According to Ministry of Food Processing Industries data, Thums Up leads the market, with a share of 29 per cent, followed by Coca-Cola (25 per cent) and Pepsi (18 per cent).
MORE FOR LESS
Coca-Cola launched 750 ml promotional packs a month after rival PepsiCo launched Atom aiming to counter Thums Up
Once formally launched, it would be the lowest price for a Coca-Cola product in the non-returnable ready-to-drink category, where the pricing ranges from Rs 8 to Rs 12 and goes on to as high as Rs 60 for a two-litre plastic non-returnable pack
Rival PepsiCo is learnt not to have any immediate plan for such new stock-keeping units